The working life of a Garda in rural Mayo involves social and administrative tasks as well as law enforcement.
Tom Chambers lives in the townland of Ballycroy between Bangor-Erris and Mulranny in County Mayo. He is only policeman in the area, where only fifteen years previously there had been four Gardaí and a sergeant.
I see my job as a community relations officer
Tom Chambers uses a motorbike to go about his work. His duties include attending funerals and signing dole cards. The low crime rate in the area means he is unlikely to be seen chasing criminals.
This episode of 'Tangents' was broadcast on 6 December 1973. The reporter is Cathal O'Shannon.
The 'Tangents' series covered news and current affairs and was broadcast after the main evening news from 1972 to 1974. This clip includes the opening sequence featuring Cathal O'Shannon travelling to Co. Mayo to cover the story.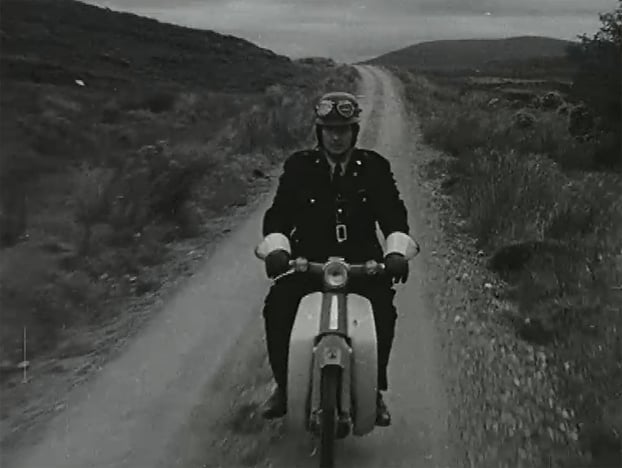 Garda Tom Chambers