Garda passing out parade and presentation of Scott medals at Templemore College.
Minister for Justice Patrick Cooney presents Scott medals to Gardaí at Templemore College in Tipperary at the passing out parade for new members of the force. The Walter Scott Medal for Valor is a medal awarded for bravery in the Garda Síochána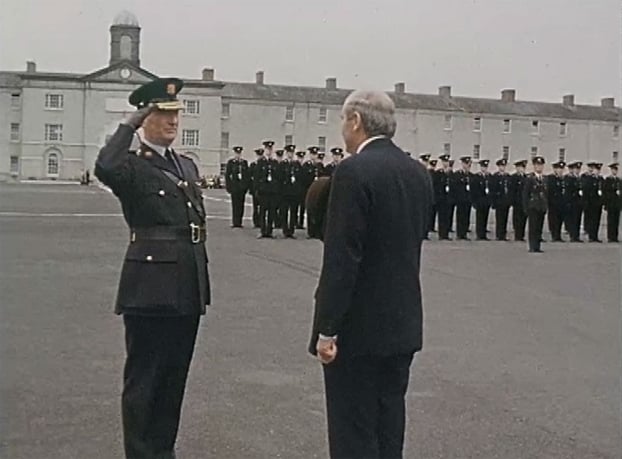 An RTÉ News report broadcast on the 19 September 1974.