In 1980, 'The Late Late Show' examined the representation of women in the media.
A report had just been submitted to the RTÉ Authority on the issue and a panel was invited into the studio to discuss it. The panellists included Senator Gemma Hussey, who led the report committee, Dr Una Hartnett from a community broadcasting station in Britain, journalist Nell McCafferty and broadcaster Marian Finucane.
In this clip, Gay Byrne says that it is a fabrication that RTÉ producers have been told not to use women. Una Hartnett says she doesn't feel that there is a conspiracy against women, but she is concerned about sex role stereotyping. Audience member Eilish Pearce agrees, saying that the women on 'Dallas' are almost comic strip. Una says it is no wonder that 40% of British women are on tranquilisers if they are trying to live up to a glamorous television image. Nell McCafferty insists that women are an invisible species on Irish radio.
This episode of The Late Late Show was broadcast on 15 November 1980.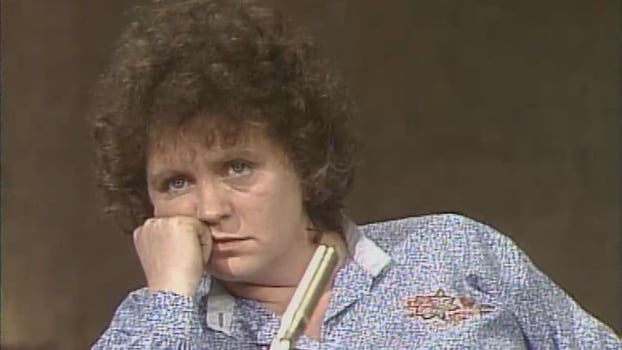 Nell McCafferty on 'The Late Late Show'