Sex and glamour are integral to Cosmopolitan, the women's fashion magazine, according to its Irish editor.
In 1972, the monthly women's magazine 'Cosmopolitan' launched in Britain. It was edited from 1973 to 1985 by Irishwoman Deirdre McSharry.
Deirdre McSharry believes that 'Cosmopolitan' has a clear philosophy of its own, and while it may occasionally publish male centrefold, it is definitely not a female version of 'Playboy'.
Undoubtedly the centrefold gets people to buy the magazine, but it also serves highlights an issue.
For years men have been picking up magazines with pictures of busty ladies and we thought it was a good joke to simply reverse the role and make the man the sex object.
James Dean lookalike Michael Edwards is a model who wants to be an actor. His nude pin-up featured in the November issue of 'Cosmopolitan'. He has some issues with how he was portrayed in the centrefold as he would have preferred to look sultry rather than happy.
Deirdre McSharry believes 'Cosmopolitan' magazine helps women to know more about themselves and the world they live in. A typical 'Cosmo' reader is in her early 20s, married, either with a job, or a baby but planning to go back to work when the child goes to school.
She's a girl who is absolutely determined not to be a cabbage, she buys 'Cosmopolitan' because we never refer to women as housewives, or just as wives, we refer to them as women, full time women who have husbands and homes and jobs, but they are women first of all and that's why they buy 'Cosmo'.
'Cosmopolitan' approaches potentially mundane topics such as decorating and cookery with an element of decadence. This is exemplified in a fabulous photo session for a series on four poster beds featuring bead work designer Luciana Martinez De La Rosa.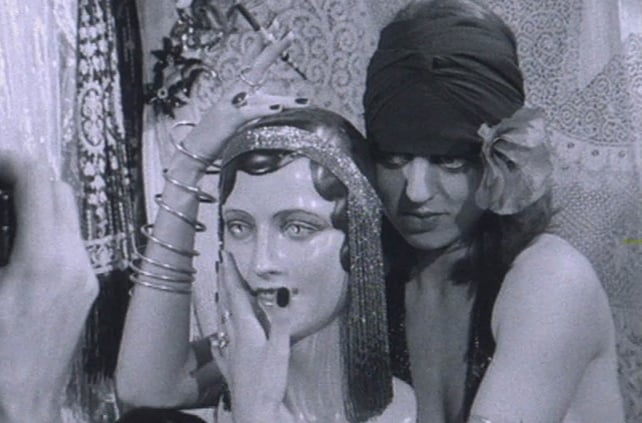 We do what other magazines do, but jollier.
There are no plans for an Irish edition of 'Cosmopolitan' but Deirdre McSharry does not think one is necessary.
Ireland is a very liberated place now.
A 'Tangents' report broadcast on 19 December 1973. The reporter is Cathal O'Shannon.