On 8 March 1966 republican dissidents planted a bomb destroying the upper section of Nelson Pillar on O'Connell Street, Dublin.
Nelson Pillar stood at 120 feet for 157 years, survived the GPO bombing in 1916 and was a favourite viewing spot for Dubliners and visitors alike.
RTÉ Archives present here a rare view of the pillar before the bombing from the programme 'Newsbeat'.
Reporter Frank Hall interviews the pillar's caretaker who describes the pillar, the people who visit it, its history, the battles it commemorates and speculates on whether the pillar should be there at all. The Spire now stands on the site where Nelson Pillar once stood.
While there is no record of the original broadcast date for this episode of Newsbeat, it is believed that it was also broadcast on the day that the bombing occurred.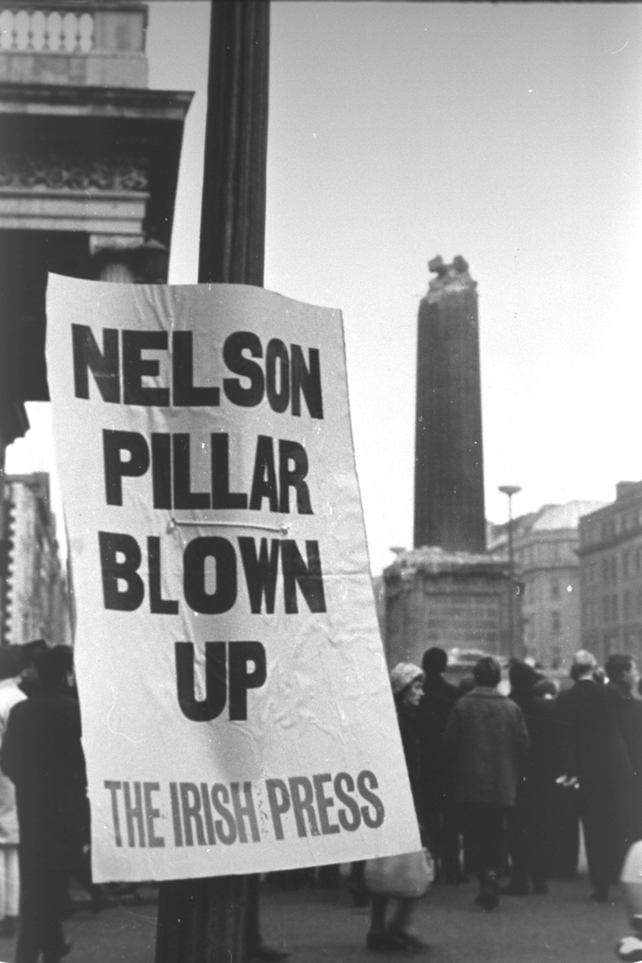 'Newsbeat' was a half-hour feature programme presented by Frank Hall and ran for 7 years from September 1964 to June 1971. 'Newsbeat' went out from Monday to Friday on RTÉ television and reported on current affairs and issues of local interest from around Ireland. The final programme was broadcast on the 11 June, 1971.