A look at the work involved in the construction of a national television network for Ireland.
Sean Egan reports on the construction of the RTÉ transmitters at Mullaghanish, Maghera, Truskmore and Mount Leinster and the challenges involved.
Building these transmitters has been a major undertaking. They have to be sited in places which will give the best possible picture to the greatest number of people.
This special one off programme shows how sites were built and masts were erected for the construction of the RTÉ television network.
'Network' was broadcast on 20 November 1962. The reporter is Seán Egan.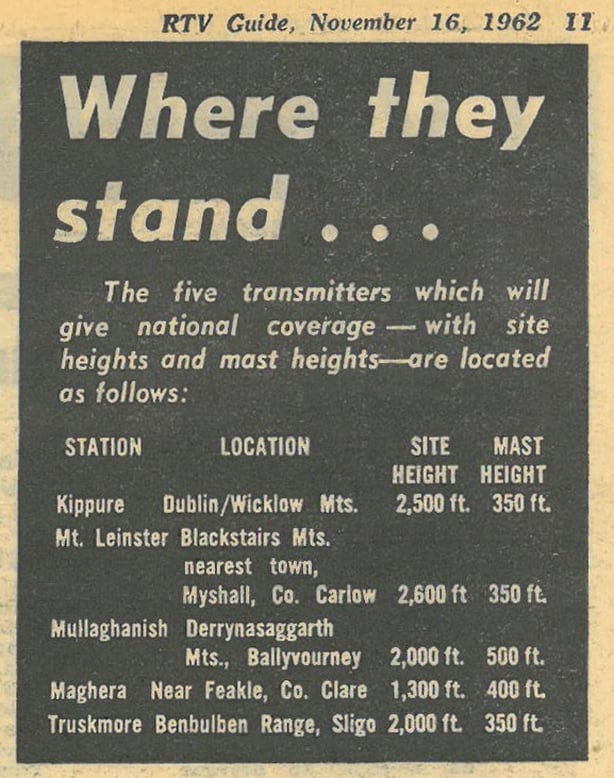 RTV Guide 16 November 1962