Your Christmas reading started and (book) ended! Here are the books that are worth your while during those occasional Xmas breaks from the tidal wave of telly...
1. Midwinter Break by Bernard McLaverty (Jonathan Cape)
The veteran author of Cal and Lamb unleashed his first novel in 16 years and promptly won the Novel of the Year prize at this year's Irish Book Awards. Very deservedly so was the general consensus as McLaverty, a compelling storyteller, followed an ageing married couple on the Midwinter Break of the title to Amsterdam where conflict on both their parts is worked out with a measure of pain - and moments of shared delight.
2. Conversations with Friends by Sally Rooney (Faber & Faber)
21-year old Frances embarks on an affair with a married man in Sally Rooney's debut, but the novel is just as much about the ménage a quatre with friends Bobbi, Nick and Melissa. It gives the reader exactly what it promises; endless questions, opinions and conversations between Bobbie, Nick, Melissa and Frances.Read an extract here.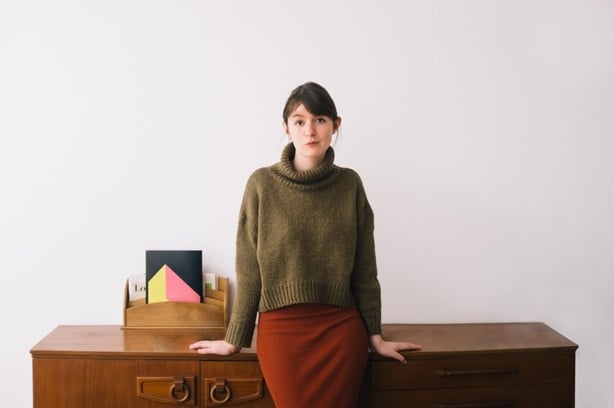 3. When Light is Like Water by Molly McCloskey (Penguin Ireland)
The feisty and perceptive young American woman Alice - handy traits indeed, given she is the narrator of the piece -  takes a job pulling pints in a bar in Sligo town. Humdrum enough - it is the late 1990s, before the Tiger madness. It all gets complicated when she embarks on a relationship with an driven mercurial type of guy shortly after her marriage to a mild-mannered, kindly, yet somewhat opaque local businessman ends. A masterfully engineered tale, When Light is Like Water will keep you intrigued to the end. Read an extract here.
4. House of Names Colm Tóibín (Penguin Viking) 
In House of Names, the Wexford novelist has chosen for his subject the story of Clytemnestra and how her vengeance on her husband Agamemnon sets in train a contanenation of events. Yet in many ways, it is an intimate story, detailing close relationships between Orestes and his friend Leander as they wander in the countryside - an almost pastoral idyll  - and within the stealthy chamber of horrors that is the palace. Executed with chilling elegance and liberal with its sources, Toibín's narrative deftly works in elements from the story of Cú Chulainn and the Children of Lir, and you would hardly notice the implant. An important novel which attracted somehow less interest than the mildly comparable The Testament of Mary from the same author, which was also set in the ancient Eastern Mediterranean, although that is where the comparisons end.
5. In White Ink by Elske Rahill (Lilliput)
The title story is the longest and bleakest of these eleven short stories from French-based Irish writer Elske Rahill. The story chronicles the conflicting emotions of new motherhood within the lonely confines of an abusive relationship. A visceral, deliciously dark collection, tackling themes of motherhood, misogyny, and abuse. Read her short story Terraforming here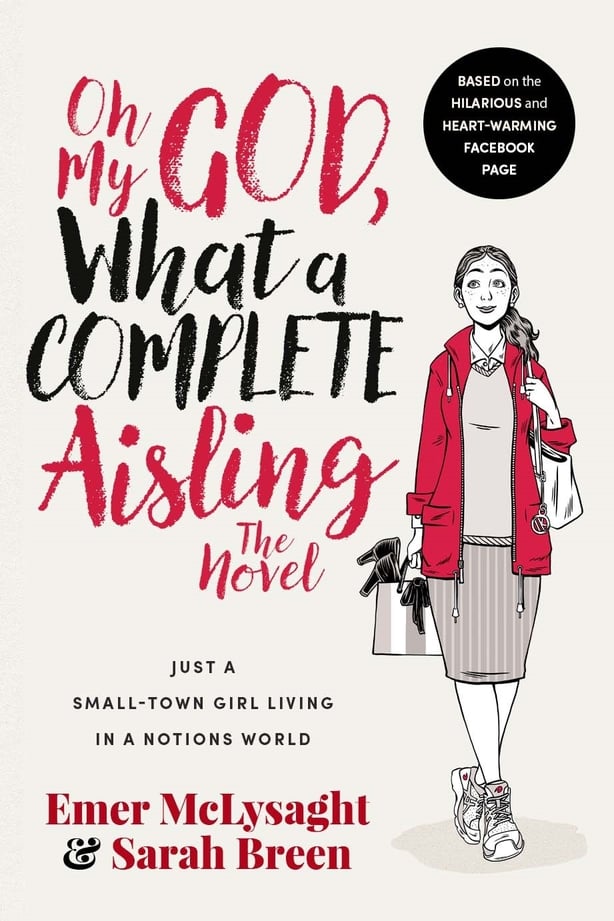 6. Oh My God What A Complete Aisling by Emer McLysaght & Sarah Breen (Gill Books)
Oh My God, What a Complete Aisling began life as a Facebook page and built up a healthy audience over eight years. The authors have just signed a lucrative two-book deal, and the UK and the rest of the anglophone world will soon know all about Aisling. This year saw the first book of adventures featuring the country girl dealing with life in the Big Smoke, a Lilac Bus updated for our times. Aisling lives `down home' with her parents but is commuting to Dublin to work at her steady, pensionable job. Her boyfriend is GJ (Generic John) an engineer and `fine thing.' Incidentally, the novel is not just light-hearted fun and acerbic observation - there are moving passages that bestir the emotions.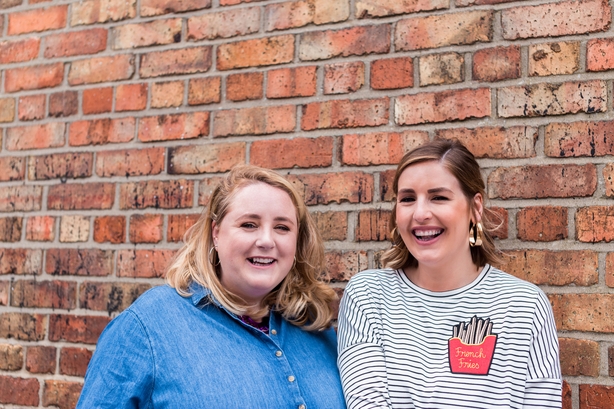 7. A Separation by Katie Kitamura (Clerkenwell Press)
Katie Kitamura casts a hard (yet curiously elegiac) gaze on her female protagonist who becomes embroiled in a murder mystery following her husband's disappearance in the Mani peninsula of mainland Greece. A Separation might yet be novel of the year for those fortunate to discover it.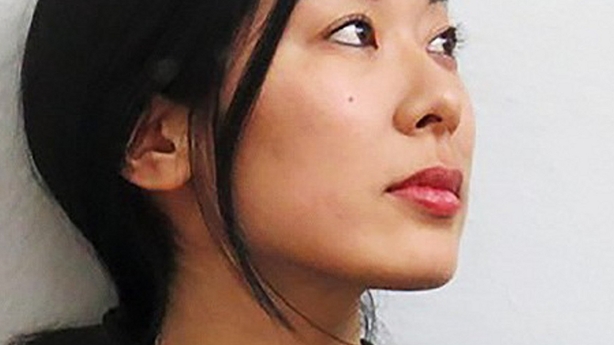 8. The Sparsholt Affair by Alan Hollinghurst (Picador)
British novelist Alan Hollinghurst has won almost universal critical praise since his peerless 2004 Man Booker Prize-winning novel The Line of Beauty, dazzled us all with its sumptuously vivid evocations of moneyed London, Tory nonsense, a gay relationship and a hilarious Margaret Thatcher cameo. His latest tale begins in October 1940, as handsome young David Sparsholt arrives in Oxford; the keen athlete makes a particular impression on a lonely fellow student, Evert Dax. Evert is the son of a celebrated novelist and he will be a writer himself in the decades to come. 
9. Prague Nights by Benjamin Black (Penguin Viking)
Christian Stern, a young doctor arrives in Prague in the year 1599. On his first night, he discovers a young woman's body half-buried in the snow. The deceased happens to be the Emperor's mistress. Stern is told to investigate the murder and in the course of his forensics, uncovers a cauldron of bitter rivaries, letters written in code and the like. Sinister and chilling - read an extract here.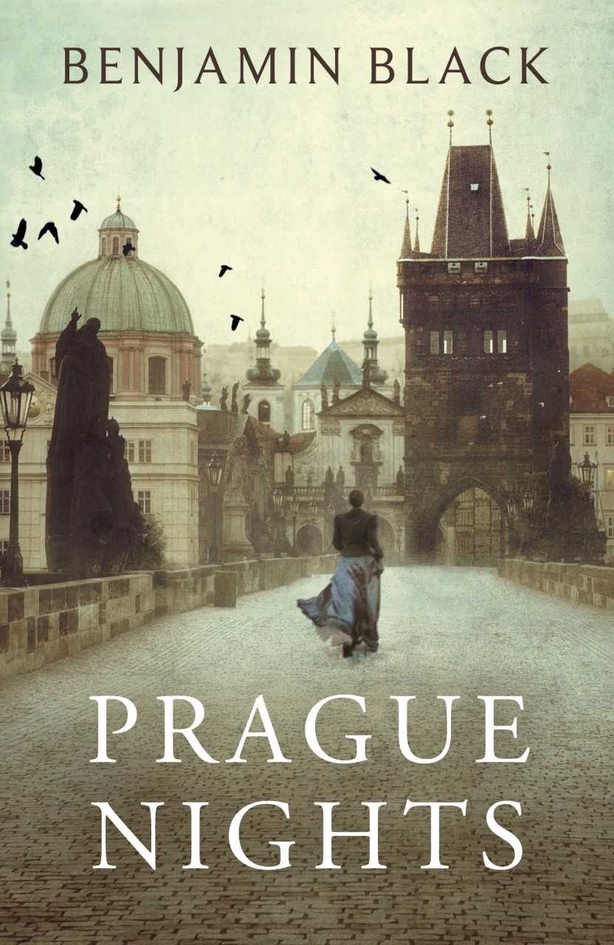 10. Slipping by John Toomey (Dalkey Archive)
The subject of John Toomey's compelling novel Slipping is Albert Jackson, a neurotic, repressed teacher in an unnamed Irish small town who decides to kill his wife Amy. The fateful decision is taken not for any particularly dramatic reasons, but more to salve the man's existential ennui - Amy seems decent enough. However, Albert has also taken a shine to a younger member of staff, the coquettish - and French-Irish - Aimee Quinn. After the murder and his subsequent incarceration at the Reil Institute, Albert hires a novelist Charlie Vaughan, to tell his story. Read an extract here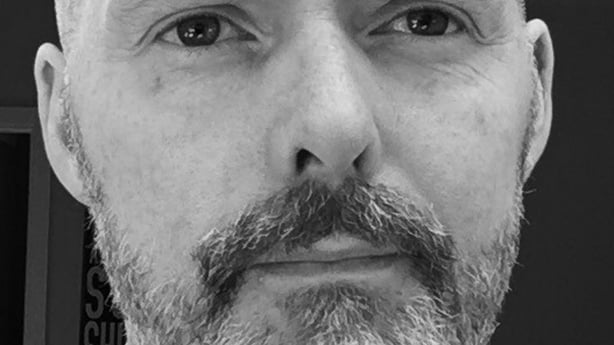 11. The Wardrobe Mistress by Patrick McGrath (Penguin Viking)
January 1947 and London is in ruins after the blitz. It is also the coldest winter in living memory. Charlie Grice, a celebrated actor, has died suddenly. His widow Joan, the eponymous wardrobe mistress is devastated. Then one night in the freezing temperatures and that evil chill in the air, she discovers her late husband's secret.
12. Reservoir 13 by Jon McGregor (4th Estate, HarperCollins)
Many fans felt this year that Reservoir 13 should have made the Man Booker shortlist. It is midwinter in the early years of this century, and a teenage girl on holiday has gone missing in the hills at the heart of England. The search for the missing girl goes on, but so does everyday life. As the seasons unfold there are those who leave the village and those who are pulled back, those who come together or break apart.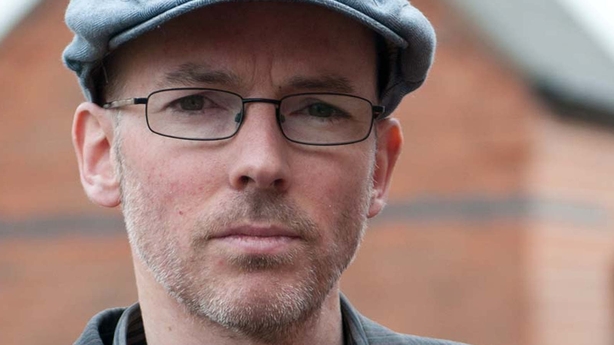 13. To Die in Spring by Ralph Rothmann (Picador)
Walter Urban and Friedrich 'Fiete' Caroli work together as hands on a dairy farm in northern Germany. By 1945, it seems the Second World War's worst atrocities are over. When they are forced to 'volunteer' for the SS, they find themselves embroiled in a conflict which is drawing to an end. Walter is put to work as a driver for the Waffen-SS, while Fiete is sent to the front. Fiete deserts, only to be captured and sentenced to death, but the friends are reunited under catastrophic circumstances. This novel appeared in English translation by Shaun Whiteside in May, and has been an international bestseller in recent times. Highly recommended.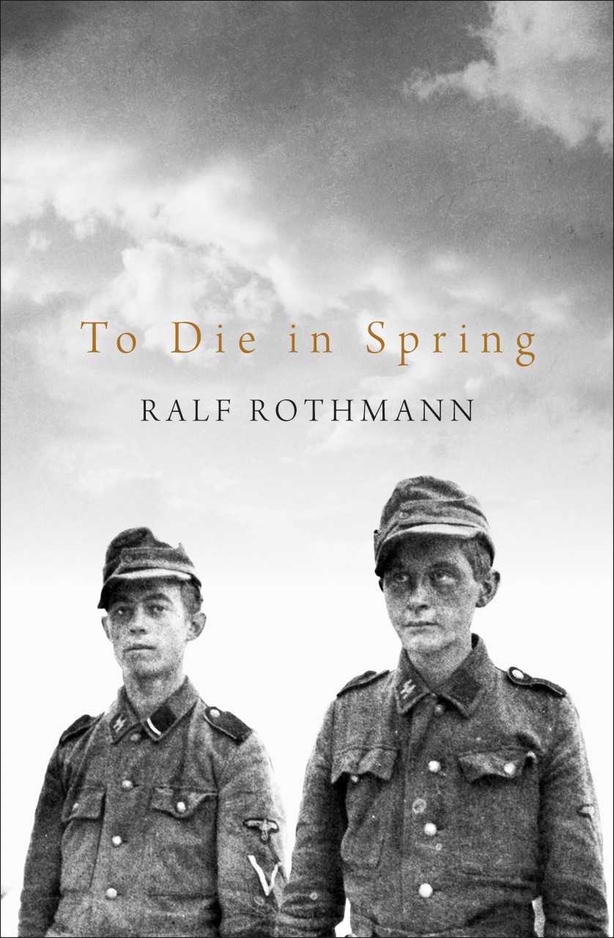 14. De Valera - Rise 1882-1932 by David McCullagh (Gill Books)
David McCullagh charts the early life of Eamon De Valera, from his humble beginnings to his pivotal role in the 1916 Rising, his complex relationship with Michael Collins, his part in the Civil War and his rise to power as Fianna Fail took over the reins of government in 1932. A sterling account from the incisive Prime Time presenter who received general acclaim for his biography of John A Costello, The Reluctant Taoiseach, published some years ago.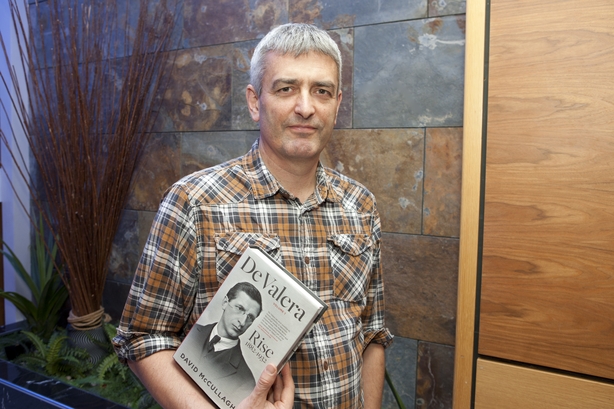 15. Operation Trumpsformation by Ross O'Carroll-Kelly - Penguin Ireland
This book flew out the door - and the window, too - and topped the Irish charts, so there is not much more it can do now except. well, sell loads more copies this Christmas as a gift for dad/bro/nephew/boyfriend/boy in the yard etc. The story so far: Sorcha has thrown the hapless Ross out of the family home - a permanent banishment this time, it seems. In the meantime, mother - er, old dear - is in prison, accused of murdering her second husband. Also, a blonde wig discovered in the attic has given Ross's old man delusions of power and now he is running for election (hence the title, doh).
16. I Found My Tribe by Ruth Fitzmaurice (Penguin Ireland)
This stirring, profoundly moving memoir won Best Newcomer award at the Bord Gáis awards and has won many fans since its publication last summer. Swimming is a sort of ventral trope; it was one of the daily coping strategies Ruth Fitzmaurice used to preserve the connection with her husband, the film-maker and writer Simon Fitzmaurice. Despite a diagnosis with Motor Neuron Disease in 2008, Simon continued to write and later directed his first feature film, titled My Name is Emily. He died at St Vincent's University Hospital on October 26, aged 43. Read an extract here
17. Selected Stories by Eilis Ni Dhuibhne (Dalkey Archive)
The best of Éilís Ní Dhuibhne's stories hold the shape and sense of the folk tale, often played out in a kind of dream landscape whose distinguishing features are rendered with intense clarity. Some of the tales featured in this new Selected Stories come from Ní Dhuibhne's highly appealing collection, The Pale Gold of Alaska,which was selected as a Notable Book of the year in 2000 by The New York Times. That title story concerns the clandestine affair between an Irish emigrant wife and a Blackfoot Indian man in 19th century Bute, Montana, as her uncouth but vacuosly pious husband digs for silver in the nearby mountains. Read the author's Coast of Wales from the collection here
18. One Bad Turn by Sinead Crowley (Quercus)
In Sinead Crowley's engaging thriller, Eileen and Heather have been friends since childhood, but following the tragic death of Eileen's son two years previously their friendship will take a dramatic turn for the worst. Blinded by grief, Eileen blames Heather and her family for her soul-destroying loss and will not find solace until Heather truly understands the heartache of losing your only child. When things come to a head, it's Sergeant Claire Boyle who is caught in the middle. But with her own child to protect, how much action can she take? Read an extract here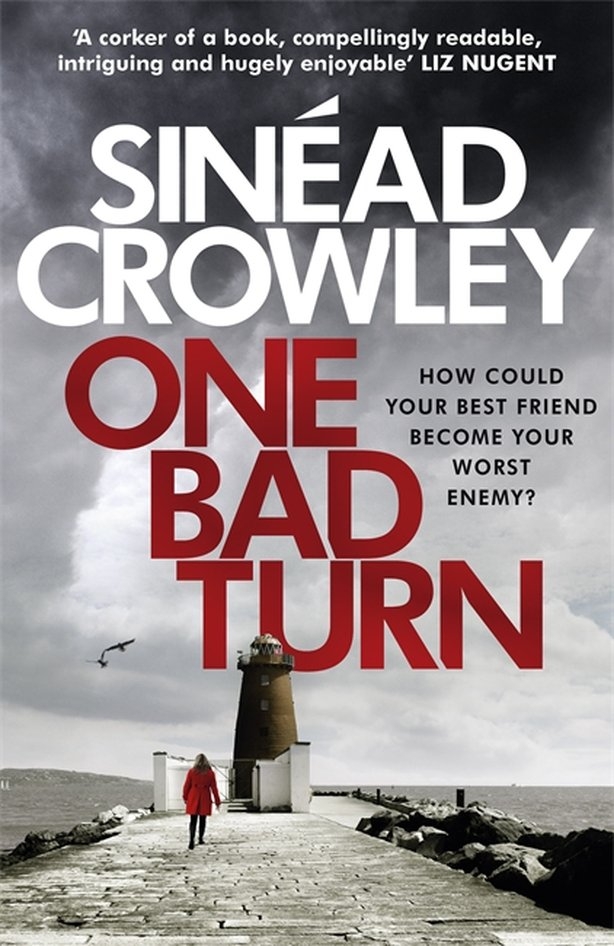 19. The Break by Marian Keyes (Michael Joseph).
Amy's husband decides to take a six-month break in South-East Asia, taking time out from marriage and children in the latest best-selling, voluminous page-turner form the inimitable Ms Keyes. The Break was winner of the Popular Fiction Book of the Year at this year's Bord Gáis awards.
20. No Middle Name by Lee Child (Bantam Press)
Jack Reacher fans counting down to latest adventure The Midnight Line were given an early Christmas present during the summer when author Lee Child put all the short stories about his hardscrabble hero together in one collection. If you find yourself confined to barracks for a couple of days this month, No Middle Name will prove the best of page-turning company. These read-in-any order interludes run all the way from Reacher's childhood right up to the start of The Midnight Line, and there are even a couple of Christmas crackers - short on action but big on festive glow. Away from the Yuletide yarns, the 1977-set High Heat lives up to its billing and finds a sixteen-year-old Reacher in New York during the Summer of Sam with sweat, suspense and youth's seemingly endless possibilities mixed to beguiling widescreen effect. You'll have the best seat in the house - in more ways than one.