Molly McCloskey's brilliant novel details the fall-out from a young American woman's reckless love affair,played out in Sligo and Dublin. The author's ability to stir serendipity while steadily evoking atmosphere is remarkable.
Young American woman Alice has holded up in a house in Monkstown, County Dublin, belonging to friends of friends. She has the spacious pad all to herself, with a Hungarian handyman and a Romanian woman who cleans and plenty of time to look out at the weather. She is friends through work with Harry, the third man in the novel, not quite a central player, more a foil for Alice's reservations and questions. She is now at some kind of junction in her career after years spent working for a Non-Governmental (aid) Organisation, or NGO, in foreign parts.
Thus the 216-page story is told in flashback from the vantage point of more prosperous times, but the novel begins in the bleak yet sensually potent year of 1989. That year, Alice landed in Sligo, and lived in a hostel, while working as a barmaid at a local bar and working at the fringes of freelance journalism. McCloskey has an accurate eye for Irish life of the time, a sharp memory for telling detail. There were small tables around the lounge area, and maroon-upholstered benches along the wall where the courting couples sat, primly dressed, looking shy and virginal. Pubs in towns don't actually look much like that anymore, it's a fact.
Alice is the narrator and we see Sligo and Dublin and everywhere else in this far-roaming novel through her alert eyes. We bask in her articulate roaming through a busy interior life, everything filtered through her perspective. The description of the clothes and hair-styles are spot-on, the flat where she feeds 50 pence pieces into a box, a Superser heater that made the room `hot as hell' yet didn't stop damp on the walls. Alice hangs around with musicians who had been in some kind of band which once had high hopes. They had lank, rained-on-looking hair and an air of aggrieved entitlement, like people who'd been done out of an inheritance.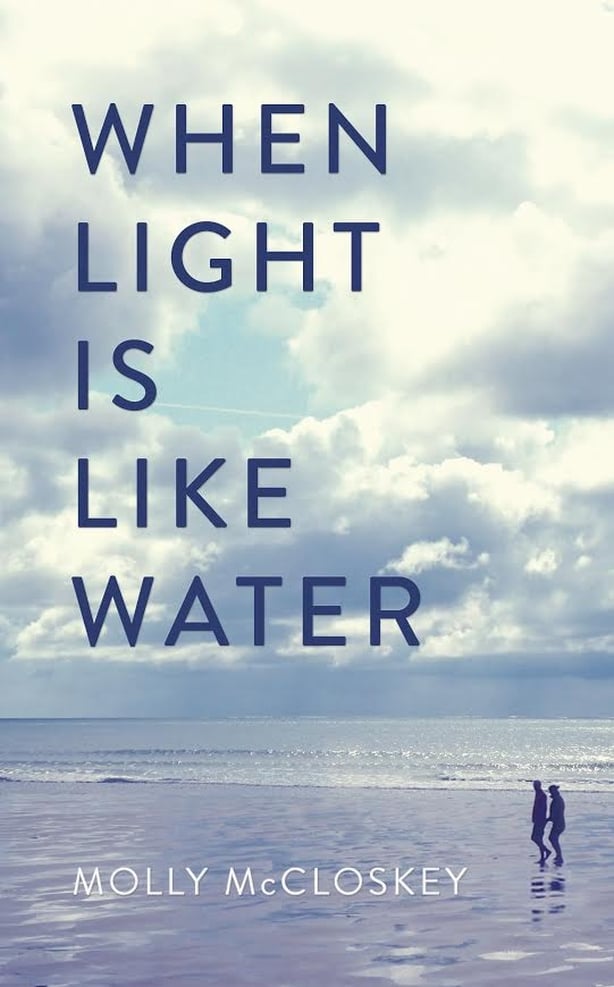 For all her immersion in the 1980s and its relative poverty, it's not long before she is leading a more comfortable life, cosseted from deprivation by the prosperous, kindly and unruffled Eddie, for whom she pulls a pint one day in the bar. They begin a relationship, and following marriage, there is a feeble attempt to make herself something more than `Eddie's wife' in what she sees as the claustrophobic social cauldron of Sligo. Marriage has brought her the company of professionals, including a doctor and a solicitor, friends of Eddie. This set is quite distinct from the more bohemian milieu which she was part of as a recently-arrived single American girl. The relationship on which Alice embarks with the arty, distracted Cauley, who is 28 and a few years younger, almost seems inevitable. McCloskey tracks its clandestine progress with immense narrative skill.
Meanwhile, the Celtic Tiger begins to prowl a couple of years into the marriage. On a trip to Dublin, Alice interviews a Sligoman recently returned from abroad. They dine in the garden of an advertising firm on salmon and glass noodles. Now he'd come home, all spit and polish, proud to be Irish and with a vague air of plunder about him. The other diners in the discreet garden are confident-looking, Irish people, she notices, have been mischievously transformed. Gone was the gormlessness I had long associated with Irish twenty- somethings, the slouch, the in-turned shoulders, the physique somehow thinnish and doughy at the same time.
The author has played down the autobiographical element, but, as mentioned, her Alice character works for an Irish NGO in Kenya as McCloskey once did. It's not just about marriage and an illiciut affair, the ambitious tale also encompasses the story of Alice's family. The story moves locale leisurely, skipping back and forth between Kosovo, Kenya, Somalia, Sri Lanka and Florida, where her mother shares a condo with her husband Stan. There are memories of walking near waterfalls in Portland, Oregon with her estranged professor father whose attempts to cultivate a relationship with Alice end abruptly with his premature death.
McCloskey has a limpid, even liquid style, it's as if you were surreptiously reading someone's chatty and extremely revealing letter. Her ear for dialogue is marvellous and her exploration of emotional states reveals a steady hand. Alan Hollinghurst had a similar attention to delicate, nuanced feeling in his novel, The Line of Beauty.
There are occasional false notes, or they seem like false notes to this reviewer. Weather is always a tricky one. I often find that Irish writers - and I mean the best ones - are great at putting down words which only sound great, straining in vain for painterly effect. McCloskey can make heavy weather at times, but this is a mild reprimand and the writing itself, or the image conjured, can save the situation, as it might in a decent poem. However, take the following: The line dividing sea from sky is blurred today, and the world looks naive and precarious, as though painted by children. That's creaky, but happily, such missteps are infrequent.
American by birth, McCloskey has lived in Ireland and knows the place well, and very probably better than many of us natives. She first came to the notice of this writer through her fine short story collection, The Beautiful Changes, published by Lilliput Press. This new novel is as good a place to start as any, and you will be turning the pages eagerly.
Rest assured, When Light is Like Water will figure on a few end-of-year lists.
When Light is Like Water (published by Penguin Ireland) is out now.