Jodie Foster, Benedict Cumberbatch, and Tahar Rahim convincingly inhabit their roles in this compelling post-9/11 legal drama, based on Mohamedou Ould Salahi's best-selling real life account, Guantanamo Diary, and mostly played out in the infamous Cuban-US enclave.
In a sense, it's an older more weathered Clarice Starling from Silence of the Lambs we meet in The Mauritanian. Foster is thirty-one years older, but, along with a few (pale) laughter lines, we are still getting the thin, pursed lips, the same blue-eyed steely determination wringing every drop out of the moment. The same tersely-enunciated pronouncements on what is right and wrong, the stern unflinching ability to sift through the lies people tell, will prove familiar.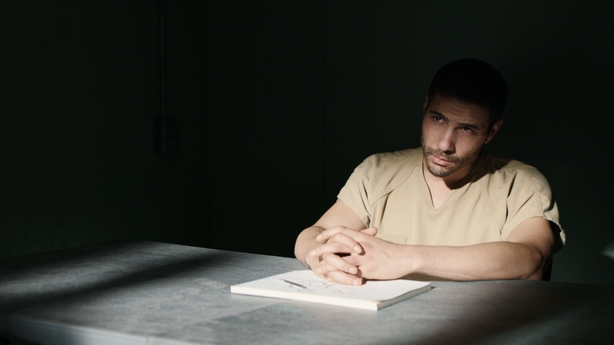 Foster's Nancy Hollander is an older version of that eager young FBI agent battling on despite, or even because, of the fact that she has been told early on by Hannibal Lecter that she is "inches away from white trash." Hollander is not insulted to this degree by her client, Mohamedou, but the relationship begins with similar awkwardness and she too has to deal with resentment and frustration. 
We need your consent to load this YouTube contentWe use YouTube to manage extra content that can set cookies on your device and collect data about your activity. Please review their details and accept them to load the content.Manage Preferences
Mohamedou Ould Salahi has nothing but contempt for a system that he insists has detained him for eight years in Guantanamo without any charges.
The US State Department is desperate to find any kind of Al-Qaeda suspect to pin 9/11 on, and Mohamedou is fingered because he is known to have trained with the terrorist organisation. This was back in 1991, when the Mujahideen in Afghanistan were attempting to remove the communist government of Mohammad Najibullah.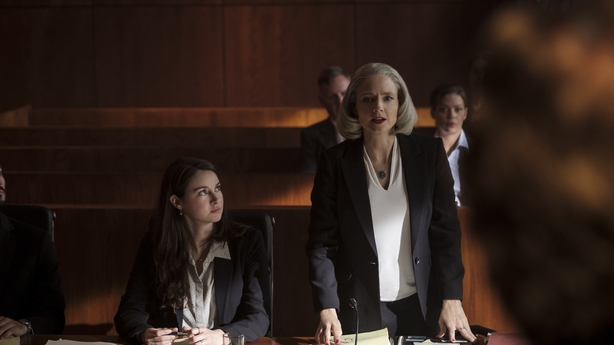 Moreover, the United States also supported the Mujahideen against Najibullah at that period. Mohamedou Ould Salahi is alleged to to have been a member of  Al-Qaeda at the time of his arrest in November 2001, but he insists he left such associations behind him a decade previously. He was called once on the phone, a call allegedly made from Bin Laden's satellite phone. Mohamedou insists that this was a call made to him from a cousin concerning a sick relative in his native Mauritania. 
Cumberbatch plays the calm but equally determined Lt. Colonel Stuart Couch, whose task it is to nail Mohamedou for 9/11 in the forthcoming trial. Increasingly he has doubts and his Christian beliefs mean that he cannot pursue a man for whom there is not sufficient proof.
The mise en scene then for a teasing, intriguing stand-off between two legal adversaries, Hollander and the Lt. Colonel, two professionals whose mutual if grudging respect for each other is expertly steered by director Kevin McDonald.
Enemies they may be in legal terms, but both respect the truth and cannot abide any substitute. Meanwhile, Mohamedou is interrogated and waterboarded, locked up and questioned by both civil and military authorities under the specific writ of Donald Rumsfeld.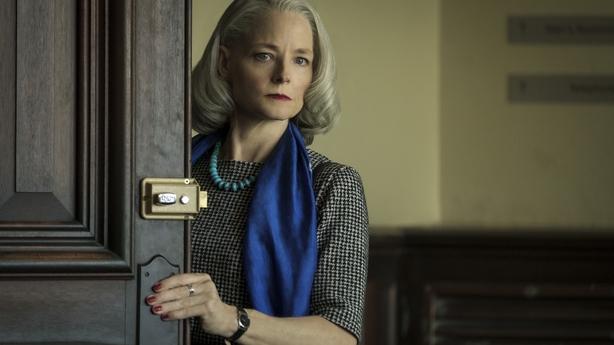 Despite gross mistreatment by the Americans and unjust imprisonment, he still comes out with a rather odd preference for American culture. He tells the eventual courtroom scene that where he grew up in Mauritania they liked to watch Ally McBeal and Law and Order. 
Moreover, just to show that he is into more than American courtroom drams, the real Mohamedou Ould Salahi is seen in amateur footage at the end singing along with his favourite Bob Dylan tune. The song's introductory chords and shambling rhythm suggest I Shall be Released. That figures, you have to say to yourself, a man longing for release of prison and claiming, through the paraphrasing of his fellow prisoner, that he is not to blame. 
Indeed, Mohamedou had befriended - in so far as one could befriend - a fellow prisoner whom he nicknamed Marseille. The pair used to communicate outdoors by talking over, or through a dividing fence. The song would be the perfect encapsulation of Mohamedou's story, these are sentiments he would understand, rendered in simple English.
Then when it starts you realise it's not I Shall Be Released at all, but one of Dylan's confiding lesser-known songs about the woman he loves, The Man in Me.  All of that suffering for this? Then again, after sufficient outpourings into your cell of death metal sonic torture, you might indeed opt for the gently swaying tones of the veteran bard from Hibbing, Minnesota.
The Mauritanian premieres on Amazon Prime video on April 1st.