Abigail Tuite finds In White Ink a visceral, deliciously dark collection, tackling themes of motherhood, misogyny, and abuse.
The title story is the longest and bleakest of these eleven short stories from French-based Irish writer Elske Rahill. The story chronicles the conflicting emotions of new motherhood within the lonely confines of an abusive relationship. We meet a nameless student who is pregnant, exhausted and in shock, while also sitting her exams.
A suffocating situation then, one compounded by the insidious terror of domestic abuse, describing the perpetrator and his 'stiff, unnatural little smile' taunting her, his hands on her neck. When they meet at Fresher's Week he is persistent in his pursuit. Soon he becomes intent on her destruction. As 'tedium turned to torment', and with all joy sucked from the protagonist's new maternal status, the sense of isolation is huge. In St Stephen's Green, a strange man spits at her, calling her a 'scrounger whore'. The casual and relentless misogyny is rage-inducing to read, and fills this reader with deep sadness.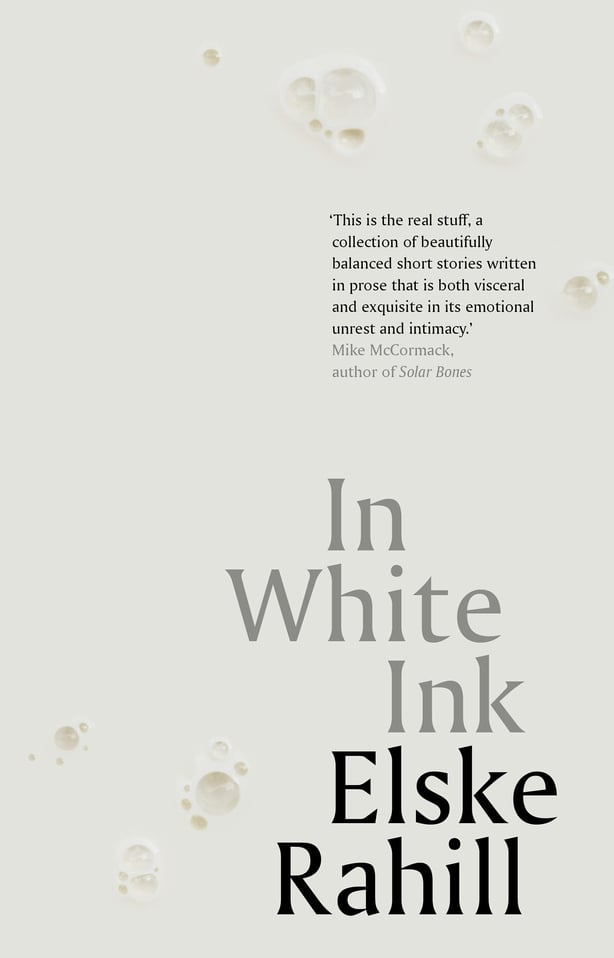 A Wife describes a dutiful but dissatisfied housewifenamed Kathleen who dumps the kids with the au pair, and occasionally takes to the bed. Some Turkish Delight and a box set, she hopes, will relieve the ennui. The wily Kathleen is married to Graham, described as a 'decent man'. However, theirs is a joyless connection - it seems his heart remains with a previous love, a woman who, Kathleen gleefully notes, has 'bad skin'. It's a depressing and voyeuristic account of a loveless marriage, exposing 'prissy and pernickety' Kathleen as being more concerned with the notion of matrimony than its happy fruition. She plans an ill-advised celebration of all things bridal, and it's a mortifying failure.
In Terraforming we meet Catriona, a woman who wants 'to be remembered to make a mark'. Slightly futuristic in tone, this story is an interesting reflection on the conflict of motherly responsibility versus personal fulfilment, and their possible mutual exclusivity.
The creeping horror of Bride is a chilling read. When faint suspicions are confirmed, the past takes a different slant, dark as dark can be. Mrs Casey, in dealing with her barrister, is warned to "be calm, no hysterics". He tells her to "look like a mammy" because the judge doesn't take kindly to "dolly birds". It's another galling fact to contend with, because even though it is her husband on trial for unspeakable acts, she must bear some of the blame. The barrister warns there are things she "can't unsee", and the unfolding events and legal implications test the very commitment of her marriage. The cruel dawning of the violation, and the subsequent wreckage, makes a grim but compelling story.
Elske Rahill writes with a heady, arresting voice in this 293-page collection. She scrutinises the complicated, miserable minutiae of a life, probing and exposing, providing the reader with much to think on. The writing is hard-boiled, clever and absorbing, but there is cold comfort in these stories - look elsewhere if you're seeking happy endings. The stories are, however, undeniably worth your sorrow.
Abigail Tuite