Katie Kitamura casts a hard yet curiously elegiac gaze on her protagonist who becomes embroiled in a murder mystery following her husband's disappearance in the Mani peninsula of mainland Greece. A Separation might yet be novel of the year for those fortunate to discover it.
The unnamed woman of the piece is almost pushed out to Greece in pursuit of her husband Christopher by her decisive and persuasive mother-in-law Isabella. Christopher, who is researching a book on the Mani peninsula, has not been in contact, and the wife must make tracks, however reluctantly, and find out what he is up to.
The problem, however, is that the younger woman has been sworn to secrecy by the same Christopher not to divulge that the couple have recently separated. Moreover, the woman is already involved in a new relationship with another man in London.
Thus the woman arrives in the sparsely-populated village of Gerolimenas in September, off-season, booked into an almost funereally quiet hotel by Isabella, who also arranged the flight. Soon she is interacting with the few members of staff, and begins to suspect that her husband may have had a brief fling with the receptionist Maria. The woman becomes acquainted with Stefano, a local taxi driver and speculates that Stefano may have reason to be angry.
Her ruminations are ultimately speculation, with few facts about her husband's disappearance and death ever verified. Guesswork and a kind of sophisticated day-dreaming is in effect Kitamura's marvellous secret.
Leave your narrative percolating in the realm of the possible or probable, and you have given yourself free rein as novelist to float all manner of theories or suspicions concerning complete strangers.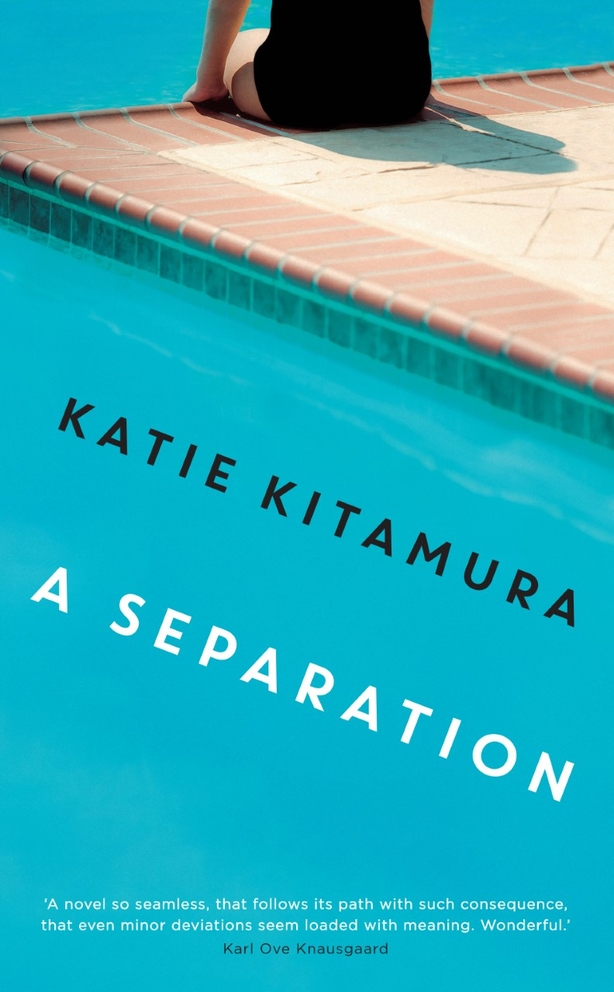 In her long-tailed sentences, full of elegant qualifying clauses, Katimura resembles Rachel Cusk in the equally brilliant novel Outline. That novel too was set in Greece and also featured as its protagonist a woman who felt similarly dislocated from normal existence by tough personal circumstances. However, Katimura delves deeper into human motive and behaviour, she is almost pitilessly forensic - though not without poetic, elegiac moments in her compelling 229-page tale.
Whereas Cusk is inclined to let the reader do whatever speculation is required, by contrast Kitamura's wily protagonist does all the speculation herself, on the reader's behalf.
In this regard, it might be said, her style is comparable to that of the Spanish novelist Javier Marías (who I have since discovered she admires). Marías earns his living by writing books loaded with almost dream-tinged speculation and a fanciful sifting through all the available possibilities of why or how something happened. It's an interesting way of treating a narrative, as though it were an utterly flexible thing.
Katimura's earlier novel Gone To The Forest was a book of the year in the Financial Times, The New York Times and the Times Literary Supplement. If there is any justice, A Separation will receive a host of similar accolades and due praise from discerning readers by year's end. Incidentally, Katherine Waterston (Fantastic Beasts and Where to Find Them) will star in the film adaptation, but get to the book first.