I Found My Tribe is Ruth Fitzmaurice's story of family life with her husband Simon who was diagnosed with Motor Neurone Disease in 2008. It is truly wonderful, says Eileen Dunne.
I have to admit I wasn't looking forward to reading this book and kept putting it off until the deadline loomed. I Found My Tribe tells the story of Ruth and her husband Simon, who was diagnosed with Motor Neurone Disease in 2008. The couple's five children, Jack, Raife, Arden and twins Sadie and Hunter are also very much part of the story. The book is part memoir, part love-story and part validation of choices made and paths travelled, as Ruth attempts to cope with the curveballs life has thrown at her, and it is truly wonderful.
I had dipped into Ruth and Simon's story before, reading an interview with him when his own memoir It's Not Yet Dark was published. I had also read an article which Ruth wrote in January of last year, which ultimately led to this book.
Motor Neurone Disease is a most insidious disease – I watched it silence my friend and colleague Colm Murray a few years ago. Hence my reluctance to engage - but the writing here is just so powerful, it pulls you along, into her heart, into her head, into her world. The story reminds me of An Evil Cradling, Brian Keenan's book about his time as a hostage in Lebanon, where the beauty of Keenan's language and his indomitable spirit took us through the horror of his situation.
Ruth's tribe is in the first instance her family. She recalls meeting Simon when she was working as a producer and was a self-confessed Daydreamer. 'Daydreams were solitary things', she writes, 'until somebody noticed. Simon arrived and interrupted my daydreams. Simon spoke in CAPITAL LETTERS. He sauntered up all blue eyes and dancing hands. His voice strolled right through my daydreams and had a good gawk. He talked a lot and I liked his talk. The voice and the Daydreamer linked arms.'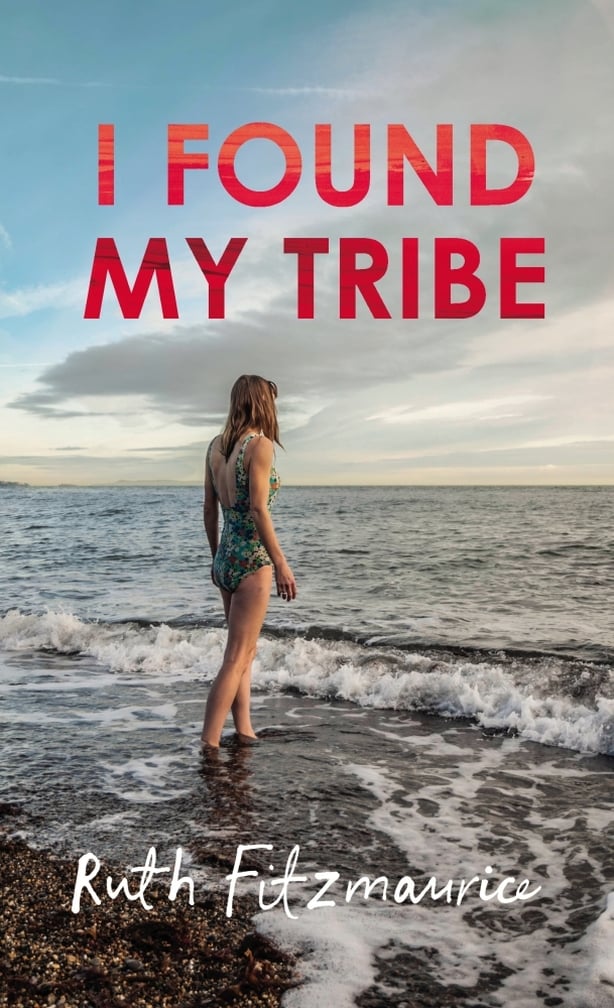 Within three years of their marriage, Simon had been diagnosed with Motor Neurone Disease and their world had been turned upside down. That was in 2008, and he was given four years to live, but he came home from hospital in 2010 on a ventilator and is with us still. The hands may have stopped dancing but he has written a film script and a memoir using an eye-gaze computer. 'Dadda talks with his eyes' says daughter Sadie. 'I'll ask his eyes' she says, when she wants something.
Soon the house is overrun with nurses and carers and Ruth needs to find solace elsewhere. Like many before her, she finds it in the sea, frightened at first but drawn to it nonetheless, swimming and diving. `I stand on those steps every time with raw fear,' she writes, 'your brain screams NO! It's the first time every time' ... and with the swimming comes a new tribe – the mermaids of Ladies' Cove - aka The Tragic Wives Club - who 'swap pain silently, like illegal contraband.'
For a time they talk about a Moon Swim and finally on the night of the Harvest Moon, September 16, Ruth and Simon's wedding anniversary, they dive in. It's a rare night full of 'joy and laughter.'
As I read, I'm struck not just by the quality of the writing but also by its honesty, and I frequently wonder how Simon reacted as he read it. Judging from a recent interview with Ruth, he found it tough but he 'got it', and she was happy with that.
The book has already been optioned for film by Element Pictures - I think book and film will be a good fit. More luck to her, Ruth Fitzmaurice deserves every bit of it.