Psychiatrist in the Chair - The Official Biography of Anthony Clare - by Brendan Kelly and Muiris Houston - documents a fascinating life in psychiatry and a prominent media profile, cut short with Clare's untimely death at 64 in 2007.      
'With Tony, there was never a dull moment' - that is a quote attributed to clinical psychologist Dr Michael DelMonte and as we read this biography we can understand why - he was a dynamo, energetic, witty, charming and ultimately a voyager.
Listen: Brendan Kelly and Muiris Houston talk Psychiatrist in the Chair on the Brendan O'Connor Show
The epitaph by Jane Clare on her husband's grave in Co. Kerry, describes him as a 'loving and beloved husband, father and grandfather, orator, physician, writer and broadcaster' Anthony Clare was all of those things and more. His biographers, Brendan Kelly and Muiris Houston describe this as an 'accurate and insightful reflection of his priorities.'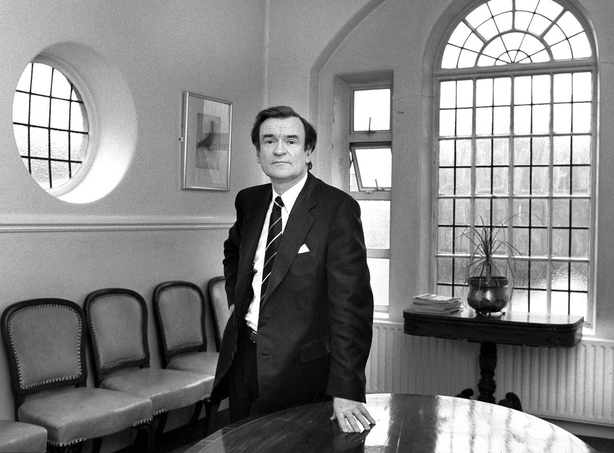 Orator comes before physician and we soon learn that it was as a debater he scored early success, winning the prestigious Observer Mace trophy for debating in 1964, along with Patrick Cosgrave (a future adviser to Margaret Thatcher) while both were students at University College Dublin.
His oratorical skills would lead to him becoming a persuasive advocate for psychiatry and his patients at a time when they needed him and would still. He also became an accomplished broadcaster, and I remember him popping up regularly on The Late Late Show in the nineteen-seventies and eighties when there was very little discussion about mental health in the public square.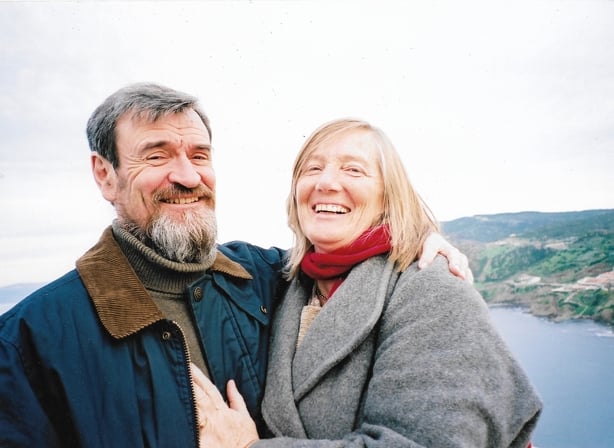 Much attention now focuses on his BBC Radio 4 series, In the Psychiatrist's Chair, but he was also making his name as a writer. He had begun his writing career with the school newspaper at Gonzaga in Dublin and continued to write at UCD. By the mid-seventies, he was a regular contributor to medical journals.
By then, Clare, his wife Jane and their seven children were living in London where he worked as a junior doctor in psychiatry at the Maudsley Hospital, following an internship in the US and postgraduate training at St. Patrick's Hospital in Dublin, where he was mentored by Dr. Norman Moore.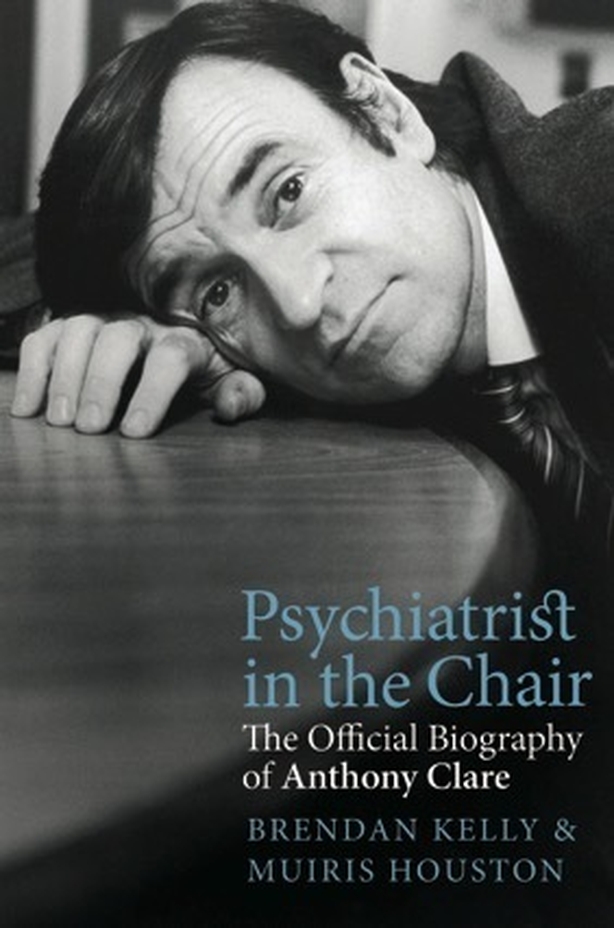 His friend and neighbour Robin Murray recalls 'he was also beginning to write odd pieces for the major newspapers which did not make him popular among many senior staff at the Maudsley. They thought who was this jumped-up little Irish bugger …..'
Following his graduation and training in New York Dublin and London, Clare became increasingly aware that an updated defence of psychiatry was now 'an urgent necessity' according to Kelly and Houston. Thus, the idea for Psychiatry in Dissent: Controversial Issues in Thought and Practice was born.
They claim it was his 'single greatest contribution to psychiatry' and it became an instant classic. In it, Clare argued that it was unhelpful to conceptualise normality and madness as dichotomous, and better to see them as points on a continuum. Over four decades later, the authors declare that it still merits and rewards close reading. And so to In the Psychiatrist's Chair, which ran on BBC Radio 4 from 1982 to 2001.
Before that, Clare was a regular contributor to Stop the Week, a programme devised by producer Michael Ember, who then worked on In the Psychiatrist's Chair. In an interview with the Radio Times before it aired, Clare spoke about the curious position occupied by the profession of psychiatry in the UK compared to the US and hoped the series would make the science behind psychiatry more accessible.
The first guest was the actress Glenda Jackson (brave woman!) and when asked how she felt about 'revealing the private person as opposed to the public persona?' She replied 'I think I'm enough of an egomaniac to enjoy the idea of talking about myself'.
The series was a great hit, though Clare later revealed that it was intended to be more mutual than it turned out to be, and also that he wouldn't go on his own show! Politicians like Edwina Currie and Nigel Lawson ensured he didn't get too deep, as they were practised at saying just what they wanted to say.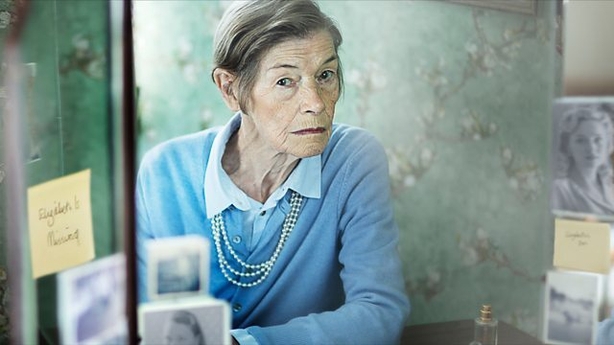 Ann Widdecombe, when asked why she had agreed to be interviewed, said 'she looked forward to the duel', though one of her colleagues 'wasn't sure a practicing psychiatrist should be doing this for entertainment'. Others shared that view, too.
The programme that has attracted most analysis over the years is Clare's interview with Jimmy Savile, recorded in 1991. Savile, then a disc-jockey, presenter of Jim'll Fix It and noted charity worker, as well as a former wrestler, reminded Anthony Clare of a boxer, 'constantly on his toes, extremely edgy and ready to fend off any attacks'
Discussing relationships, Savile said "it doesn't matter to me if I've got people or I haven't got people" while being at pains to point out "it's not that I'm funny or weird or anything like that". On the subject of children, he offered this: "...so if you said to me, what about kids? I say basically I don't think like them particularly but I get on well with them. Nothing wrong with that is there?"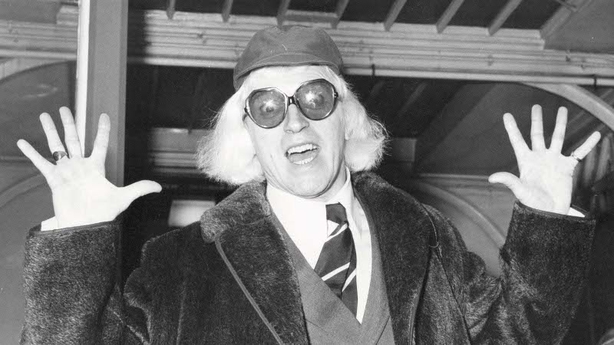 Reflecting later, Clare concluded that Savile was both calculating and materialistic and expressed a sense of foreboding. While intrigued by Savile, he was disturbed by him and found him chilling, and later regretted not exposing him by confronting him directly about rumours about young girls. Following his death in 2011, hundreds of allegations of abuse were made against the disc jockey.
Anthony Clare moved back to Ireland in 1989, because, he told The Irish Times, it was home, and he felt a responsibility to do something about the place: to increase partnership in mental health care, to make a contribution, and to have a greater stake in the land of his birth.
Many lament the fact that he didn't go into public medicine, he returned to St. Patrick's Hospital as medical director, and for a time he continued to travel between Dublin and London, continuing his involvement with the BBC and others and seeing patients on Friday afternoons. In the end, an increasingly unmanageable diary of engagements began to take their toll.
He also suffered some disappointment when he ran for the Seanad (Senate) in 1993 and failed to get elected. There were dark moments, but ultimately, he was looking forward to retirement when his life was cut short at the age of sixty-four. How would he react to today's pandemic?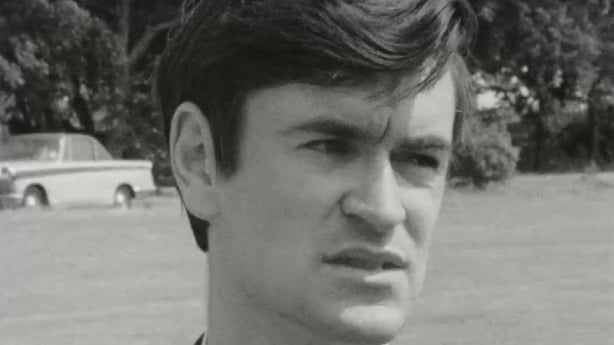 Maybe he would offer us the advice he gave to his friend Giles Brandreth, writer and former Tory MP, who arrived at Dublin's St. Patrick's Hospital in November 1999 in search of the secrets of happiness. They spoke for three hours and at the end of the meeting Brandreth wanted something he and his readers could stick on the fridge door – the seven steps to happiness perhaps?
This is what Clare came up with ... First, he advised, cultivate a passion (to get you through the bad times); second, be like a leaf on a tree (be part of something bigger); third, avoid introspection (which puts people off); fourth, do not resist change (change is both vital and inevitable); fifth, live in the moment (if you like going to the movies, go to the movies, if you dislike opera, avoid it); sixth, audit your happiness (check out if you're happy half of the time; if not, change); and seventh, be happy (act the part and that alone can trigger change). I'm skirting around the edges here, but at times I think, so too is this book.
Despite that, it makes a valuable addition to our knowledge of and understanding of a fascinating and complex man, who according to Psychiatrist Anthony Mann, 'made a vast contribution to promoting psychiatry in an intelligent and articulate way' and who is missed to this day.