Let me start by saying that this is the first time I have read Peter Cunningham, but it won't be the last.  This book appeaIed to me on so many levels, from the subtlety of the prose, to its lyricism, and for Peter's ability to re-create the atmosphere of fear and tension that permeated Dublin at the time.
For many of my generation studying Irish history at school, the teaching stopped at the 1916 Rising, and even at that, what we were taught was very one-dimensional. The Decade of Centenaries has been a huge learning curve, and as I was privileged to work on some of the Commemorative programmes in 1916, I hope I have a better understanding of what happened and why, both here and abroad.
Many say that was the easy bit, and we saw this year the controversy that erupted over the proposed RIC/DMP commemoration. In 1920, the old order was changing, but many people were unhappy about that.
In Freedom is a Land I Cannot See, our protagonist Rose says that she and her brother Ultan are 'part of a new generation, where change, not permanence, would define our lives' before adding 'try telling that to Tommy and Annie' (their parents).
When we first meet Rose it is 1924, and in the opening line 'on mornings when the sea turned egg-shell blue, as it must have that morning' we enter into her 'blind world.' She is living in a cottage in Sutton with her brother, being cared for by a neighbour Martha and being courted by Rudy, a trainee accountant.
Her brother Ultan works in the Irish Independent but when he comes home late she lies awake worrying. 'It was not unreasonable of me to fear for his safety,' she declares, 'in a city recovering from war.' And there's the rub, many feel under threat, not least Rose's parents - her father was a British soldier before coming to Dublin.
I won't spoil the story but suffice to say the story is a web of intrigue, love, loss and betrayal that keeps you hooked right up to the end. It also captures the tension of the times, when people did not know who to trust, and former comrades began to turn on each other.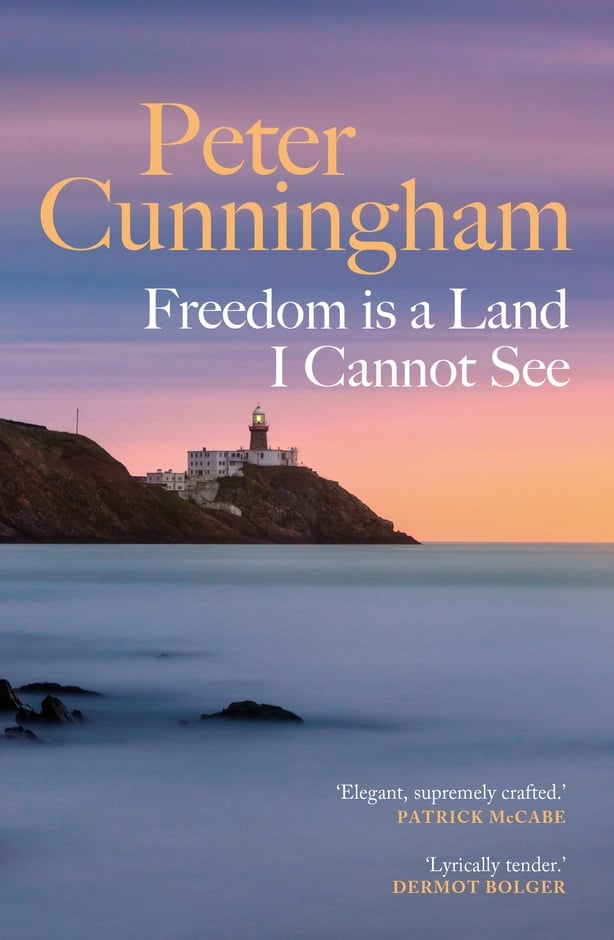 Apart from the political tensions it also deals which changing attitudes to class. Rose tells us that her parents didn't approve of social mobility - in their world, everyone knew their station. Ultan and his friends think differently, though most agree the only way to get on is to get out.
The first half is set in 1924, and then it goes back to 1920, to the traumatic events leading up to Rose being blinded. If I have one quibble it is that the first half made a lot more sense when I had read the second half and I actually went back and read it again. However I do recommend it, for it manages to educate and engage in equal measure.