Unsettling. That's the word I've decided on after much deliberation about the effect of this novel about Hillary Rodham Clinton.
Part of the problem is that it doesn't feel like a novel, but that's also part of its strength because the voice Curtis Sittenfeld gives to Hillary is so familiar to us, it makes the narrative plausible. We begin on familiar territory, her Wellesley commencement speech in 1969.
We need your consent to load this YouTube contentWe use YouTube to manage extra content that can set cookies on your device and collect data about your activity. Please review their details and accept them to load the content.Manage Preferences
Hillary Rodham was the first ever student speaker at a graduation ceremony there, and she famously followed Senator Edward Brooke on the podium. He had not mentioned recent protests, civil rights or Vietnam, Sittenfeld has the young student recalling: `I understood then that addressing them fell to me.'
She duly went off-script to say, 'empathy isn't enough' and the rest, as they say, is history. What is interesting here is her own (fictional) reaction to what she has done - 'the division I'd created, it would be a lie to say I didn't find it bracing.'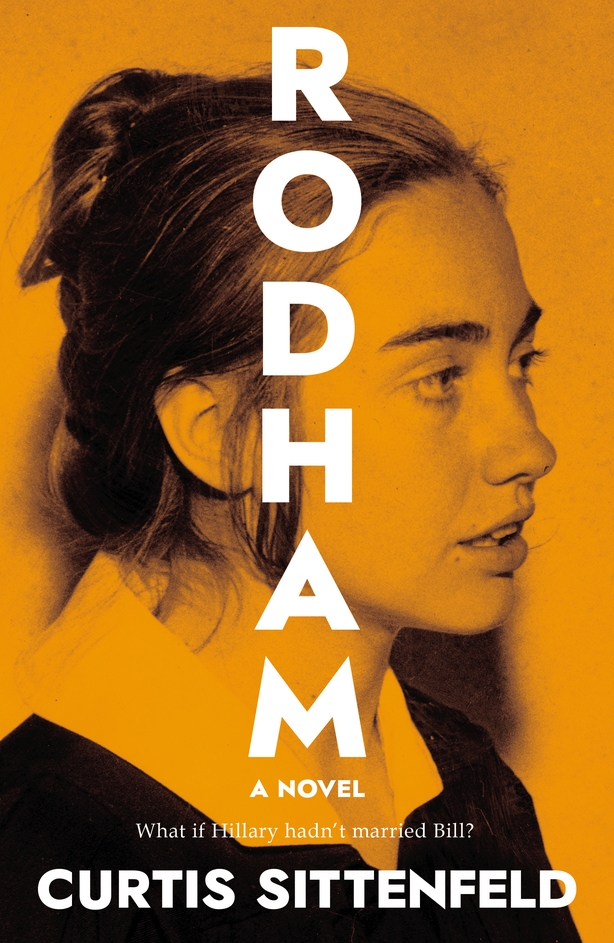 So when she and her husband-to-be Bill Clinton meet at Yale Law School her reputation has preceded her. In this fictionalised version she approaches him and introduces herself. `He smiled slowly and broadly, and in his warm, husky, Southern voice he said, 'I know who you are' There follows a sentence in parentheses: (Oh Bill Clinton's smile! More than 45 years have passed since that night in the library, and at times it's crossed my mind that his smile may have ruined my life). According to the former President of the Unites States' own account, she did approach him but he didn't know who she was (cf My Life by Bill Clinton.)
We need your consent to load this YouTube contentWe use YouTube to manage extra content that can set cookies on your device and collect data about your activity. Please review their details and accept them to load the content.Manage Preferences
It's like reading someone's personal diary. In Sittenfeld's fictional recollection, Hillary describes Bill as a 'lion' (in her own true-life account, Hillary says she felt an immediate attraction for a classmate who 'looked like a Viking'). In ways it feels wrong, even prurient and we are not spared any detail in that department either.
So we go through their college years, a summer in San Francisco, where he's first caught cheating with her boss's daughter. Then there is a trip to England where they talk about marriage and moving to Arkansas, she says she can't do both at once.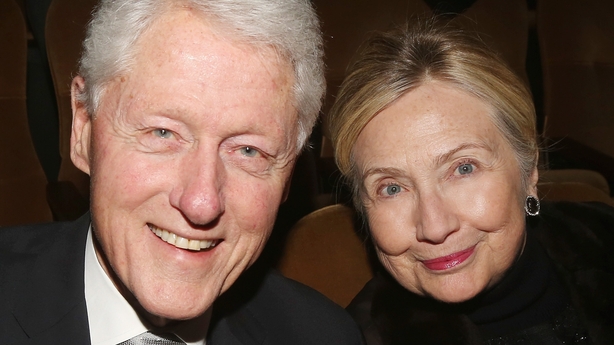 All the time we are aware of her own ambition, she could no doubt have any job, anywhere, but still it's all through the prism of being a woman - the father of a childhood friend had told her years earlier 'you're awfully opinionated for a girl.'
But things are apparently changing although that is not by any means certain. A mentor (Gwen) tells her, 'if you're not the beneficiary of the women's movement, who is? More than any other young woman I know, you have the freedom to choose your own path.'
For now, she's choosing Bill and Arkansas, where he's running for office. But what if he becomes President? Gwen wonders has she really considered hosting teas and talking about the dress she's wearing?
When she asks a fellow professor at Lafayette how the students react to a woman law professor, Barbara tells her the students are alright, it's the other professors she needs to watch out for - those who can't stomach the idea, those who are supportive and those who will tolerate her, because they've decided she is an honorary man. To which Hillary is made to reply: 'I think I've been an honorary man since I was in Grade School, I just didn't know what to call it'.
Her relationship with Bill's mother is a case in point. As they're preparing to greet dinner guests one evening, Virginia Clinton asks her is she going to change? When Hillary says no, she says, 'Hillary honey, you aren't pretty enough not to care! '
Nonetheless she settles in Arkansas and despite an episode over money for votes, and a former volunteer approaching her in a supermarket car-park to tell her that Bill had 'forced himself' on her months earlier, she decides she's ready to marry after a vacation back home. However, an uneasiness persists and she eventually confronts him. The upshot of that is that she leaves after he tells her 'us staying together is good for me and bad for you'.
'The margin between staying and leaving was so thin,' her character says later in the novel. 'Really it could have gone either way!'
When we meet her next it's 1991, Bill is preparing to run for the White House and she for the Senate. She ruminates on loneliness, lost opportunities, but is happy with the life she has. We are now in unfamiliar territory, but there's enough to keep it plausible, a 'stay-at-home baking cookies story', a suicide and a great cameo by Donald Trump.
However, it jumps around confusingly, from one campaign to the next as she alternates between Senate and White House races and though he re-appears every so often, frankly, without the Bill factor, it all feels very worthy and a bit flat. The second half of the book never lives up to the first.
I wonder who the novel is pitched at. Her supporters, who may see that she could have broken the glass ceiling? She certainly comes across as more humane than her public image. An episode with a cancer sufferer calling to mind a passage from former Taoiseach Bertie Ahern's autobiography where he recalled her meeting victims of the violence in Northern Ireland - 'listening to them like a mother,' he writes, 'you can't fake it.'
The author herself says the book will be meaningful to some readers and off-putting to others, and she is okay with that. As for the Clintons, in her book Living History, Hillary writes as follows: 'even after all these years, he's still the most interesting, energising, fully alive person I have ever met. Bill Clinton started a conversation in the Spring of 1971, and more than 30 years later we're still talking...'
Eileen Dunne