Barack Obama is a gifted writer. A Promised Land is cleverly crafted and well executed, if at times a little wordy.
But as the former two-term president admits himself he intended the book to be just 500 pages long and be finished in a year. Instead, this is the first of two tomes and runs to 768 pages, stopping in mid-2011.
It is a classic presidential memoir, delivering a behind-the-scenes look at his heady years in the White House, but it is also a love story about his wife Michelle, and a top-notch campaign trail book. Obama takes the reader on many a campaign roller-coaster, including a shout-out for his favourite 'walk-out' song for rallies – U2's City of Blinding Lights.
We know so much more about presidential life and campaign trails nowadays not just because of 24-7 news coverage and social media, but also because of the plethora of books that those involved write. In this case if you have read Michelle Obama's Becoming and Hillary Clinton's Hard Choices, this book offers you the alternative perspective of stories that the women have already put into the public domain. A 'compare and contrast' scenario, if you will.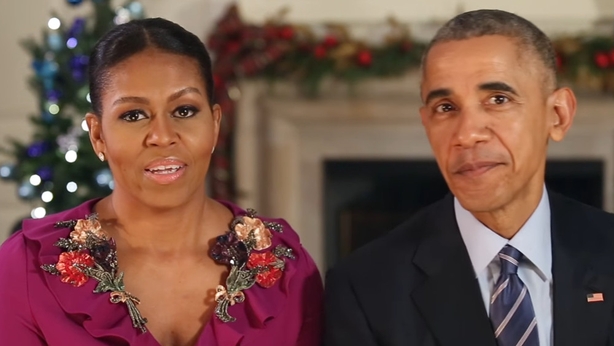 Racism in America, though not a main theme, bubbles under at points in the book. Obama was often criticised as president for not making more of the fact that he was the first black president and the endemic racism in the US. He returns time and again to address this, particularly interesting is how he was aware of the criticisms and wrestled about what sort of platform to run on – so-called black issues, or to couch them as general American issues. "I wanted to prove to Blacks, to whites – to Americans of all colours – that we could transcend the old logic, that we could rally a working majority around a progressive agenda".
It is a classic presidential memoir, delivering a behind-the-scenes look at his heady years in the White House, but it is also a love story about his wife Michelle, and a top-notch campaign trail book.
Obama writes of the realisation that "an emotional, almost visceral reaction to my presidency" as opposed to his policy or ideology was rising the Republican party, fuelled by the rise in popularity of the Tea Party movement which had moved from the fringes of the party to the centre of it. He describes what he calls "racial anxiety", that millions of Americans had been "spooked by a Black man in the White House", that the "natural order had been disrupted". He credits President Donald Trump for identifying and understanding this, and says it was the motivation for the then businessman "peddling assertions that I had not been born in the United States and was thus an illegitimate president".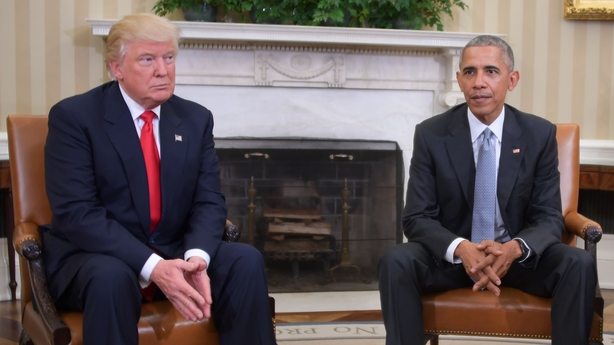 This past presidential election campaign saw Barack Obama take to the campaign trail to stump for his old VP buddy Joe Biden. But the polite gloves came off during those car park rallies with Obama tearing President Trump and his administration apart. He spares no punches in this memoir either. He refers to Trump as "attention-seeking"; a man who marketed "himself and his brand as the pinnacle of capitalist success and gaudy consumption".
But Obama says he was glad of America's "leading distraction", i.e. Donald Trump on the night of April 30th 2011. President Obama was attending the White House Correspondent's Dinner on the same night that he knew a team of Navy Seals were about to undertake a mission to kill Osama bin Laden in a compound in Abbottabad. He was trying to "act like everything was normal" and so was happy to see Donald Trump turn up at the dinner as he could be safe in the knowledge that the room would be thinking about him and not Pakistan. Three days earlier the President had released his long-form birth certificate to answer 'birtherism' conspiracy theories. He describes the ribbing he gave him, while Trump sat there "cracking a tepid smile". Obama says he can't speculate as to what went through the New Yorker's mind as he was roasted by the President. Others have speculated that it was what Donald Trump viewed as a public humiliation that led him to seriously consider running for the White House himself.
We need your consent to load this YouTube contentWe use YouTube to manage extra content that can set cookies on your device and collect data about your activity. Please review their details and accept them to load the content.Manage Preferences
Outside of that dinner, Obama describes in great detail the decision-making and thought processes he went through before ordering the strike and waiting anxiously as minutes ticked into hours to hear how the mission was proceeding. The execution of the attack itself is a dramatic period in the book. Obama writes that he simply said softly: "We got him".
Aware of the magnitude of the event, he is surprised himself that he doesn't feel anywhere the "exuberance" that he felt when the healthcare bill was passed. That was his signature policy platform, that to this day the Republican party are still trying to overturn. The late Senator John McCain brought the wrath of the current President on himself when he was the one to do the famous 'thumbs down' in the Senate vote where Republicans got closest to repealing it.
This book is full of fascinating detail, just enough to give an insight into how life goes and decisions are made at the White House, but yet not too much detail that would break any rules.
Barack Obama writing about the impetus within Congress that passed the Affordable Care Act, aka Obamacare, feels like he's writing about some period from long ago, when landmark legislation managed to get passed in the US Congress. It feels like a time from far-off history given how divided the US political scene is now. But it's not ancient times. It was just ten years ago. The difference then was that the Democrats, including Independents, had 60 votes in the Senate to get it through that chamber, and also the majority in the House of Representatives. However 34 Democratic Congresspeople voted against the final passage of the bill and Barack Obama writes about the tactics that he and his team used to rally the votes within their own party that they needed. He says how particularly impressed he was by younger Congresspeople who were persuaded to vote for the bill, even though it could lead to them losing their seats. He quotes Tom Perriello, a young first-time congressman from a majority-Republican district in Virginia, who told the President he was voting for the bill even though it would not be popular in his constituency because "things are more important than getting re-elected". His words were prescient. He did not get re-elected.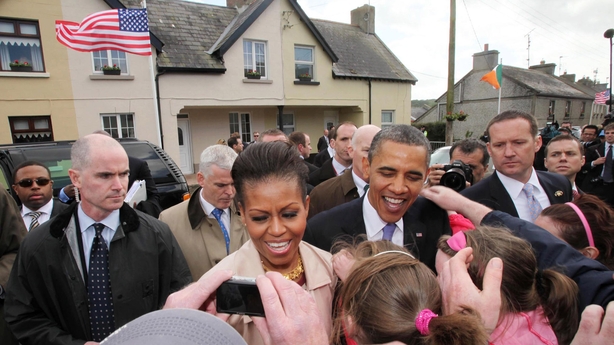 This book is full of fascinating detail, just enough to give an insight into how life goes and decisions are made at the White House, but yet not too much detail that would break any rules. There is much praise throughout, and in a lengthy acknowledgements section for the many aides and staffers who enabled him to do the job to the best of his ability. There are 32 colour photographs (including some from his personal family album) that capture the sense of the Obama Presidency from high-level meetings to snatched family moments, from tense international engagements, to raw interactions with members of the public. Of one, in black and white, with Obama and Putin having a cup of tea with aides on an outdoor balcony, he writes: "A visit to a Vladimir Putin's dacha included a long monologue by our host, chronicling every perceived injustice, betrayal, and slight that he and the Russian people had suffered at the hands of the arrogant Americans".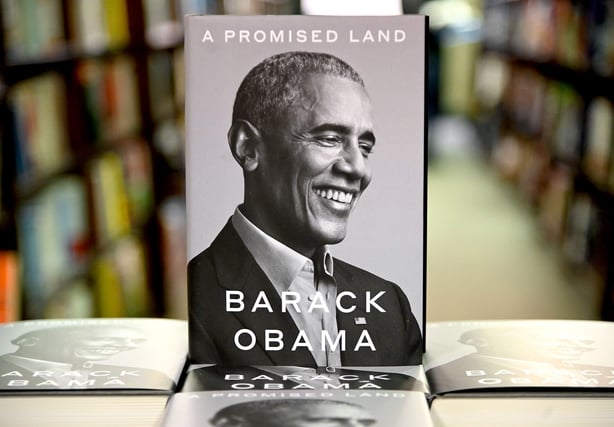 Unlike other presidential memoirs, the text is incredibly readable, written in a simple, flowing, eloquent style. Obama won two Grammy awards for the audio book versions of Dreams from my Father and The Audacity of Hope and may do the same for the almost 29 hours it takes him to read the audio book of volume one of his memoir. Volume two covers his re-election and second term and promises to be just as fulsome an account of modern social history and the life and times of the 44th President of the United States.
A Promised Land by Barack Obama. Published by Viking, an imprint of Penguin, available now.