She's a self-described "control freak" and "box-checker", he's an "exotic geek" with a "rich, even sexy baritone" voice who needs a bolthole room everywhere he lives, or even holidays, to concentrate on his work.
Together they are Barack and Michelle Obama, one of the most famous couples in the world. But what they stood for, and who they were, did not always sit easy with Michelle Obama. In a frank and baring memoir, the former US First Lady writes about the loss of identity she suffered as she transitioned from a bright schoolgirl, diligent law student and ambitious young lawyer – a "striver" – into becoming "somebody's wife". How as the pioneering lawyer Michelle Robinson, she was at one time charged with mentoring the new intern Barack Hussein Obama, and how she later felt reduced to discussions about what dress she was wearing and what parties she would host.She describes one incident involving the New York Times columnist Maureen Dowd who referred to her as "the princess of South Chicago", recalling this one article shows the Michelle Obama has a long memory and does not forget those perceived slights.
While there is little to land herself in trouble in this book, she is at times brutally honest.
Race in America is an undercurrent in the book, Michelle Obama describes life growing up in South Side Chicago at a time when gradually all the other ethnicities moved out of her neighbourhood, leaving only the African-Americans. How one of her best friends was the daughter of the civil rights campaigner Reverend Jesse Jackson. Her own family story shows the progress – although far from complete - that has been made in just a few generations. Her grandfather struggled to get a union card in Chicago to work because he was black, and yet his granddaughter would one day be the First Lady of the United States. Race relations are still a work in progress, as Mrs Obama admits that having a black First Family was "a provocation" for some segments of American society.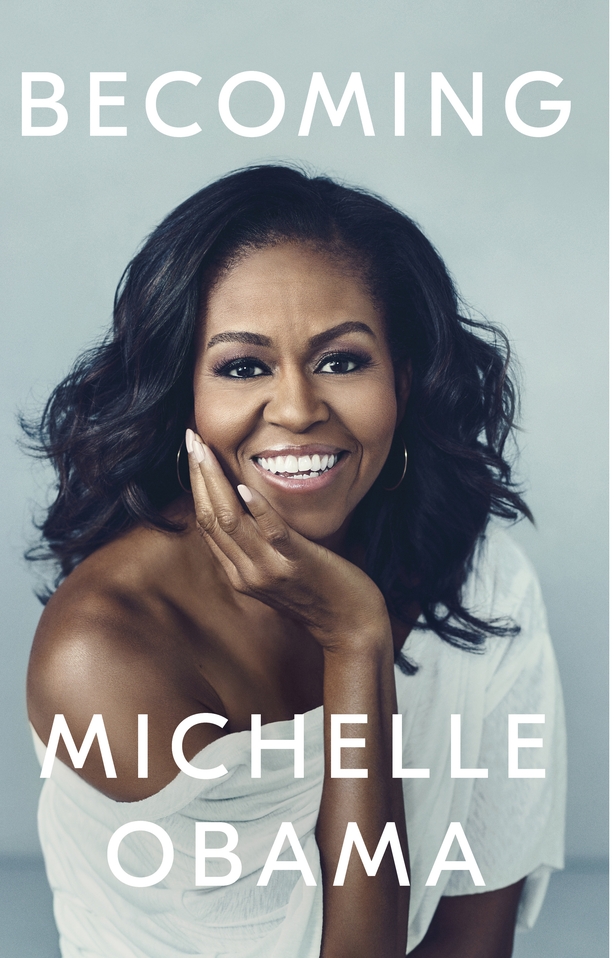 Becoming, the former First Lady's memoir reads as part romance novel, part self-help book, part political insider operations. It is a compelling read. For US political junkies, this volume sits well alongside many of the books that have already come out about the Obama Administration, and one suspects it will be a good companion piece to her husband's own tome which he is still writing, but is due for publication sometime in 2019. This isn't a rundown of life in the Obama administration. There is no blow-by-blow discussion of policies or plans. It does, however, provide a selected behind-the-scenes insight into life as the spouse of someone who was until recently the most powerful person on the planet.
There are moving sections revealing how President Obama reacted to defining moments of his presidency such as the massacre of 26 schoolchildren and teachers at the Sandy Hook Elementary school shooting, and the US assassination of Osama bin Laden.
But this will appeal to a much wider audience. It is also a cross between Sheryl Sandberg's Lean In and The West Wing TV series. Many of the campaigns that Michelle Obama pioneered while in the White House were centred on female empowerment and encouraging young people and those themes thunder through the book. It also gives a keen insight into life in the public eye, and life as the spouse of a busy, borderline workaholic achiever. Michelle Obama discusses problems surrounding timing family dinners to suit all schedules, and the pressure on her to have her hair done and to pick appropriate outfits at all times. She is particularly humourous giving her reaction to 'scandals' of her time in the White House, such as wearing sleeveless dresses and breaching protocol by placing her hand on the Queen of England on a visit to Buckingham Palace.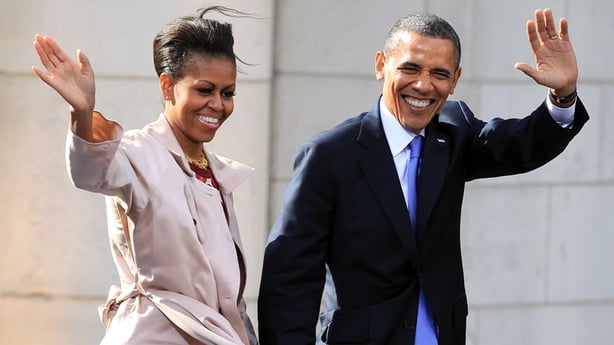 On the 2016 campaign trail, an era when then-candidate Donald Trump owned much of the media coverage through the clever use of slogans, then First Lady Michelle Obama had one of her own: 'When They Go Low, We Go High'. Time after time delivering withering takedowns of the Republican candidate, frequently not mentioning him by name. And that tone continues in Becoming.
It's page 352 before there is a substantive mention of Donald Trump, and then it is in the context of the 'birther' accusations, when then businessman Trump led a campaign alleging that Barack Obama had not been born in the US, and challenging him to produce his original birth certificate, that the one he had provided was somehow a hoax. "Donald Trump with his loud and reckless innunedos, was putting my family's safety at risk. And for this, I'd never forgive him".
On election night in 2016, Michelle Obama says she went to bed before the race was called for Donald Trump. "I wanted to not know that fact for as long as I possibly could". She does not offer any analysis of the result, just a wish that more people had turned out to vote that night. Because of the way the Founding Fathers set up the electoral college voting system that decides a US President, although some three million more people voted for Hillary Clinton, it was the decision of less than 80,000 voters combined across three states – Michigan, Wisconsin and Pennsylvania – that put Donald Trump in the White House.
Where readers might expect some vitriol in line with the anger and exasperation frequently uttered from former members of the Obama Administration, there is very little of that in these pages. On a few occasions, when describing Election Night 2016 and the inauguration of President Trump in January 2017 does the veneer slip. She talks about sitting on the stage on the steps of the US Capitol and looking around Donald Trump's invited guests and noticing that the majority were male and white. The brave face that she had painted on for the rest of the day became too much. Of watching Donald Trump be sworn in as the 45th President of the United States, she writes "I stopped even trying to smile".
This is ultimately a book about female resilience, identity and partnership, but it is also a fairly 'warts and all' take on political life, essentially "lifting the veil" on life behind the TV cameras.
She admits to being disgusted by the polarisation in US politics, and the hatred that was directed towards her husband. She accurately describes the ferocity and at times meanness of life in the public eye, particularly as a female. "I've smiled for photos with people who call my husband horrible names on national television, but still want a framed keepsake for their mantel", she writes.
While there is little to land herself in trouble in this book, she is at times brutally honest. Although the Irish-American MSNBC network TV news broadcaster Chris Matthews declared after Barack Obama's speech to the Democratic National Convention in 2004 that "I've just seen the first black President". She admits that when he first mooted a stab a politics in 1996, "I didn't think it was a great idea for Barack to run for office", and when it came to the Presidency "I didn't really think he could win".
She also talks about the issues the couple went through surrounding fertility, a miscarriage she had and their requirement to attend couple's counselling, all of which have been well-publicised in advance of the launch of the book. But she does describe the challenges of ambitious couples who try to "have it all", and the price that comes along with that goal. She points out that they had been through five campaigns in 11 years and "each one had put a little dent in my soul and also in our marriage".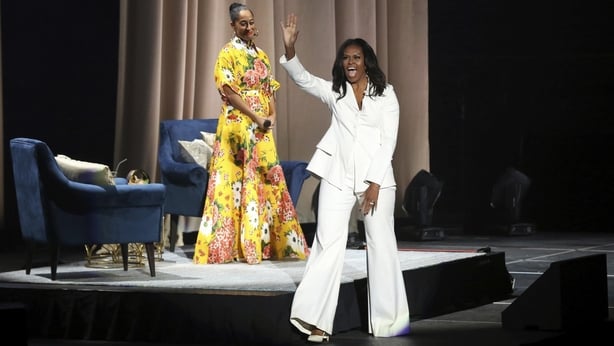 This is ultimately a book about female resilience, identity and partnership, but it is also a fairly 'warts and all' take on political life, essentially "lifting the veil" on life behind the TV cameras. It focusses – obviously – fair more on Michelle Obama's own life, than her life as First Lady, and the book is almost two-thirds of the way through before she gets to the move into the White House.
It's said in US politics that if you're about to launch a political run, you publish a book and go on an epic book tour. Michelle Obama is currently on a 10 city tour produced by Live Nation with an all-star cast of moderators including Oprah Winfrey. There was also a surprise appearance by her husband Barack on stage at her all-ticketed event at the basketball stadium in Washington DC. So, for this self-described "box-checker", the book is published, the book tour is underway, and as for political aspirations? Well, she addresses that on the 3rd last page. Some will be disappointed.
Becoming by Michelle Obama (published by Viking) is out now.