Former RTÉ Washington Correspondent and Six One News co-anchor Caitríona Perry reviews Fear, the explosive new White House exposé by Bob Woodward, legendary co-author of All The President's Men.
Tales of palace intrigue from the Trump White House are almost a genre unto themselves at this stage, such is the plethora of books on what really goes on at 1600 Pennsylvania Avenue. Almost every fortnight there is a new tome pledging the inside story on the extraordinary administration of the 45th President of the United States. This week it's 'Fear: Trump in the White House'.
Since the early days of this administration in January 2017, the White House has had more leaks than an old rusty bucket. We are familiar with accounts, verified or otherwise, of a President-as-CEO who does not listen much to his aides and advisors, and often governs by tweet. Our tolerance for gossipy stories has risen, achieving shock and outrage is difficult.
This book is different. It's true, to a degree, that Bob Woodward's book does not bring any new level of shock or surprise. The difference to these accounts, some of which we're already familiar with, are that they come from Bob Woodward. His name a byword for integrity and impartiality; for old school, shoe leather style journalism. Nearly 50 years a journalist, the author of 19 books, and a track record the includes playing a role in bringing down a President lends his tales a gravitas, a believability and a severity that others simply don't possess.
Woodward is not a past loyal servant who has been fired or quit and is writing a book to set their side of the story out for history to judge. He explains his methodology from the outset. Interviews for the book were based on the concept of "deep background", not attributable to the source. Where he does assign direct quotations, it's because those remarks have come from a person with direct knowledge of the comments, or from a written record of the conversations. Many remarks are in quotations. It is clear that certain key people from Trump's administration spoke at length to him. Their accounts of events feature frequently and unlike many others, these central characters come off well in the telling. For example the former Trump Campaign CEO and senior presidential advisor Steve Bannon is portrayed as something of a strategic mastermind. The President's former personal lawyer John Dowd is frequently the voice of reason. Reince Preibus is the Republican party stalwart trying to do "the right thing" but is at his wits end. The former chief economic adviser Gary Cohn driven by patriotic principles. And also Rob Porter - the staff secretary who tries to rescue trade policy and keep some sense of order in the White House. (None of these characters are still working in the White House, and in the case of Rob Porter, he was fired earlier this year after two ex-wives made domestic abuse allegations against him).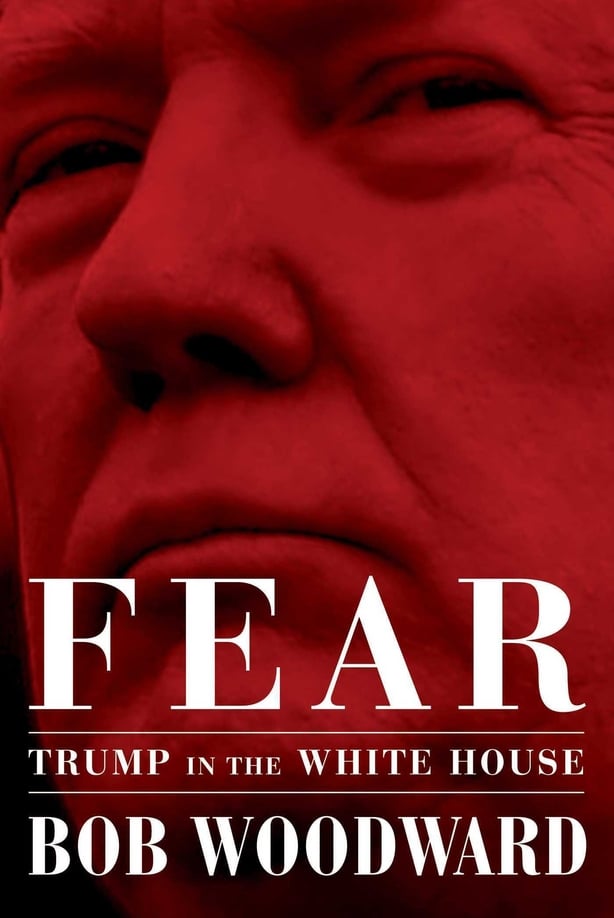 It should be noted that so seemingly obvious are these sources that all of these men have rejected the accounts in 'Fear' as being wrong, inaccurate, and that both they and the President are grossly misrepresented in the book.
A great deal of credit is given to Steve Bannon for running Trump's 2016 campaign and ultimately getting him elected; for the improvements that followed after he joined the team and his strategy for winning. Presidential advisor and then campaign manager KellyAnne Conway is at one point said to have given this summation of the Clinton election strategy: "We're not Donald Trump. The rest of the message was race, gender, LGBT". That is what many of those who identified as Trump voters would say too.
There is little love in this book for the President's daughter Ivanka and her husband Jared Kushner. Steve Bannon in particular seems have little time for them. At one point, in an effort to streamline processes in the West Wing, he tries to curb Ivanka Trump's easy access to the Oval Office. Woodward recounts how Bannon referred to her as a "f—ing staffer", to which she replied - "I am not a staffer. I'll never be a staffer. I'm the First Daughter!"
On another occasion surrounding an internal row over how to deal with DACA immigration policy (relating to immigrants brought to the US illegally as children, and allowed to stay under Obama-era rules), the then Secretary of the Department of Homeland Security, and now Chief of Staff, John Kelly was furious about policy developments the President was pursuing without him. A policy mostly resulting from recommendations made by Jared Kushner. Woodward writes that Priebus and Bannon were so afraid that Kelly would quit that they scheduled a meeting for him with the President, as Bannon said "let him come see the boss and light Jared up. Because this is Jared's shit, doing stuff behind people's back". Again, no love lost there.
Reince Priebus was no fan of the First Couple either. According to Woodward, Priebus felt that the president's daughter and husband "effectively had free run of the West Wing", and was appalled that Ivanka had launched a "covert operation" to support the Paris Climate Accord even though the President had sworn to withdraw from it (which he is in the process of doing). Time and again there are instances recounted of warring factions within the White House…the family on one side, and the campaign team on the other.
Woodward also posits the theory that Kushner and Ivanka Trump plotted to undermine the President's view of Bannon with carefully placed leaks to the media….while Preibus and Bannon in particular tried to reduce the influence the couple had on the President….an unsuccessful effort writes Woodward: "Jared remained a mission Priebus failed to accomplish".
On the issue of leaks, Woodward also alludes at times to what has been Washington DC dinner party gossip for some time now….that many of the leaks come straight from the Resolute Desk, from the President himself. As Woodward writes of one such occasion, "Trump always liked to be first to deliver the news".
There is a visceral hatred in the way President Trump is said to speak about Jeff Sessions – his Attorney General and one time close ally. President Trump throughout the book is portrayed as one who is obsessed with 'looking strong', and abhors those who 'look weak'. He is said to view Sessions as weak for recusing himself from the Russia investigation and the Mueller inquiry.
A reader looking for salacious insider accounts of conversations and moments of panic, will find some of the best examples centre around the day that the now infamous 'Access Hollywood' tape emerged, and from the period when the President fired his FBI director James Comey and on to the appointment of special prosecutor Bob Mueller. The President's rage, as portrayed by Woodward, at times jumps off the page.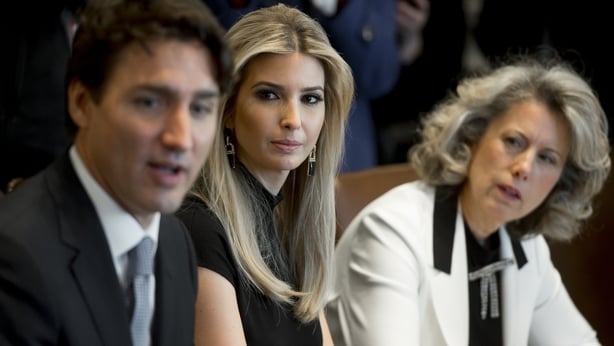 This book as Woodward himself puts it in the acknowledgments section ….is about what Donald Trump actually did as president in foreign and domestic policy. This is an area that is often overlooked in the nonstop dizzying news cycle of tweets and leaks and media appearances. President Trump has achieved much since he took office almost 20 months ago. He has delivered on promises he made on the campaign trail and while those promises may not be to everyone's liking, they are plenty of significant accomplishments nonetheless. So in "Fear", there is considerable detail about talks and negotiations and memos and papers about the various policies that President Trump has embarked on since taking office. In that it is a detailed chronicle of the first year or so of the Trump Presidency in a way that other books previously published are not.
In places it is a chronology of sorts of the foreign policy of the first year of the Trump administration. It is factual in parts, referring to and quoting from official documents and pronouncements. But it is damning in how some of the President's aides really viewed him. On Afghanistan, efforts are described as "trying to make policy on a string of one sentence clichés".
Woodward describes "The Big Problem" that Chief Economic Advisor Gary Cohn and Secretary of Defence James Mattis had with the President. Woodward says that the two men felt that "the president did not understand the importance of allies overseas, the value of diplomacy or the relationship between the military, the economy and intelligence partnerships with foreign governments".
Apart from the accounts of foreign policy debates, there is also plenty of information from behind the curtain too. For example, we're told about the President's sleeping arrangements - separate bedrooms for him and the First Lady. Priebus, Woodward writes, referred to the President's bedroom as "the devil's workshop", and the early mornings and Sunday nights were "the witching hour". After golf, watching television was "Trump's default activity". According to Woodward's sources – and this has been frequently reported elsewhere – President Trump "had a giant TV going much of the time, alone in his bedroom with the clicker, the TiVo and his Twitter account".
There is much on the efforts to curtail the President's tweeting, which Trump completely rejected. "I tweet something and it's my megaphone to the world". Later explaining - "This is who I am. This is how I communicate. It's the reason I got elected. It's the reason that I'm successful". When Twitter extended the length of tweets from 140 to 280 characters, we're told the President welcomed the move but said "It's a good thing, but it's a bit of a shame because I was the Ernest Hemingway of 140 characters".
For those who like to look for an Irish reference in these books…there is one on page 57 and little surprise that the mention is in relation to a low corporate tax rate and so-called inversions. Woodward cites Ireland in his explanation: "An inversion refers to relocating a corporation's legal home to a low-tax country such as Ireland or Bermuda in the form of a new parent company while retaining operations and management as a subsidiary in the higher-tax country".
There is quite an extraordinary behind-the-scenes passage about how Reince Preibus resigned as Chief of Staff and his successor John Kelly was appointed…..all done by tweet. The former General was offered one of the most important jobs in the world via presidential tweet, as Donald Trump declared the appointment had been made before he even offered Kelly the job.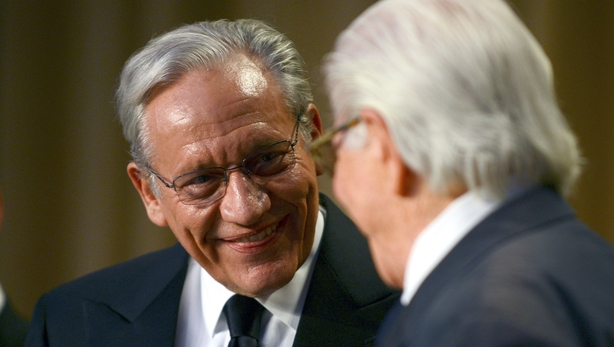 Reince Preibus does not mince his words he chooses to describe his former boss. Bob Woodward claims he's refers to him as a "liar", with "zero psychological ability to recognise empathy or pity in any way". And that Ivanka, Jared, KellyAnne and Bannon were "high-ranking natural killers…roving interlopers, a band of chaos creators".
One of the few moments of praise for the President in the book comes when describing how he deals with military families, and how much attention he pays to the phonecalls he has had to make to families of those killed on active duty.
Woodward's book was published on September 11th, in the days after the anonymous New York Times op-ed where a person, described by the newspaper as a "senior White House official", claimed there were "adults in the room" frustrating some of what the President was trying to do in the name of some kind of patriotism. There are a significant number of examples in this book of aides removing papers from the President's desk before he can sign them, slowing down processes, adding in extra memos, "forgetting" to do things he asked for. According to Woodward, there is one such letter that former Chief Economic Adviser Gary Cohn says he "stole" from the President's desk. Cohn says "in the anarchy and disorder of the White House, and Trump's mind, the president never noticed the missing letter".
Woodward describes this as an administrative coup d'etat, and he has a point. The most troubling thing for American democracy in this book, should not be the negative views many of Trump's closest aides have of him, the President receives much 'bad press', but rather the lengths to which unelected officials are reaching to interfere with the President's wishes. Woodward attributes the following quote to Cohn: "it's not what we did for the country, it's what we saved him from doing". A similar refrain echoed in the words of the New York Times op-ed last week. The anonymous article and the various claims in Woodward's book should be concerning for Americans. President Trump is the democratically elected President of the United States. Although he did not win the popular vote, almost 63 million Americans voted for him. They did not vote for those who say they are working to save the President from himself.
Fear by Bob Woodward (published by Simon & Schuster) is out now.