Frank Patterson sings the songs of Stephen Foster for your pleasure.
Tenor Frank Patterson presents what he describes in the RTÉ Guide as "a song for everybody" in the series 'For Your Pleasure'.
Why not make yourself comfortable? Sit back and relax as I sing some songs that mean a lot to me and I hope one or two will have a special meaning for you.
Pride of place this week goes to one of the best loved songs of American singer songwriter Stephen Foster. Accompanied by his wife and pianist Eily O'Grady, Frank Patterson performs 'Jeannie With The Light Brown Hair'
This episode of 'For Your Pleasure' was broadcast on 20 February 1981.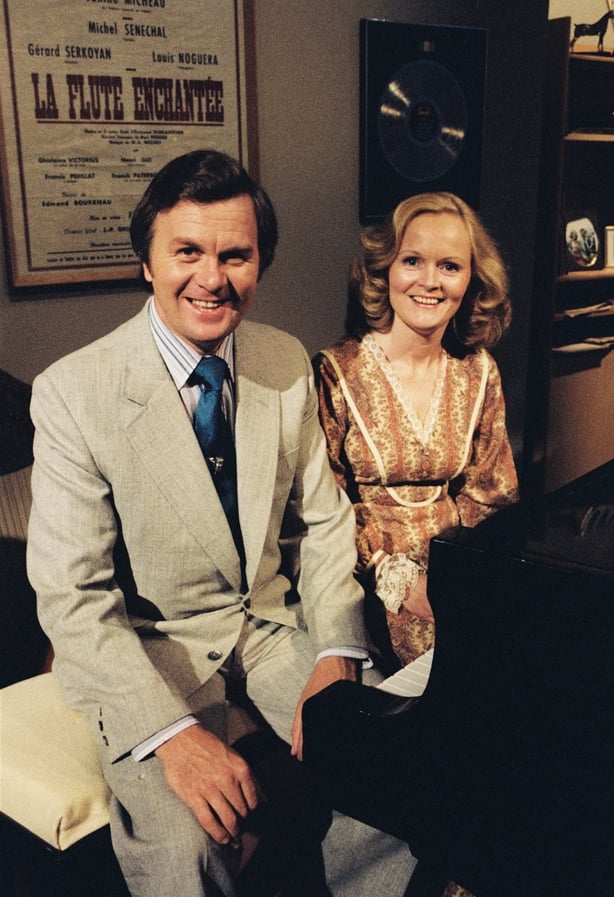 Photograph by John Cooney.
Irish tenor singer Frank Patterson with his wife Eily O'Grady, in a publicity shot for RTÉ Television's 'For Your Pleasure', in September 1980.
'For Your Pleasure' was a long running music programme on RTÉ hosted by tenor Frank Patterson.