Máire Ní Scolaí i gcomhrá le Ciarán Mac Mathúna.
Rugadh Ní Scolaí i mBaile Átha Cliath sa bhliain 1909. D'aistrigh sí go Gaillimh nuair a phós sí agus is ansin a d'fhoghlaim sí a lán amhráin. Ní Scolaí tells Ciarán Mac Mathúna how she got a lot of her songs in the Cois Fharraige area of Galway, where she wrote them down by hand from local singers.
One of the best-known unaccompanied singers in Irish from the 1930s onwards, Ní Scolaí was one of the first singers to feature on Irish radio. She recalls her involvement in Radio Éireann's first international broadcast to America in this interview.
'Pobal' was presented by Breandán Ó hEithir and went out on Saturday nights. It ran for one season, until it was amalgamated with 'Next Stop' and 'Spot On' to create 'PM' in autumn 1977.
'Pobal' was a magazine programme, covering issues from all over Ireland with the exception of politics. According to a preview published in the RTÉ Guide on 24 September 1976, 'Pobal' would deal with "gach uile ghné de shaol na muintire, ach amháin an pholaitíocht, náisiúnta ná áitiúil. Beidh greann ann agus beidh ceol ann agus beidh míreanna eolais ann."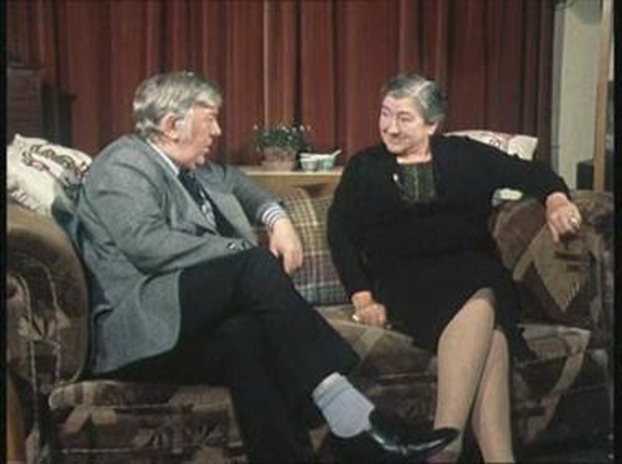 Ciarán Mac Mathúna and Máire Ní Scolaí (1976)