Produced in 1885 this Lavery painting measures 14 inches by 12 and is titled 'Played'.
The public got to see two recently discovered paintings by Irish artists when highlights of an upcoming Christie's sale in London went on display in the Shelbourne Hotel in Dublin first.
Until now, no one knew of its existence
'Played' by John Lavery was an oil version of his watercolour 'A Rally' and was part of a group of tennis pictures produced in 1885. It had been in the same family near Paisley in Scotland ever since.
Another discovery was 'Paysage' by Roderic O'Connor, an 1892 experimentation with striped application of paint. It had been in the collection of an American living in Paris, and had come to light after her death.
Colm Connolly reports for RTÉ News on 17 April 2000.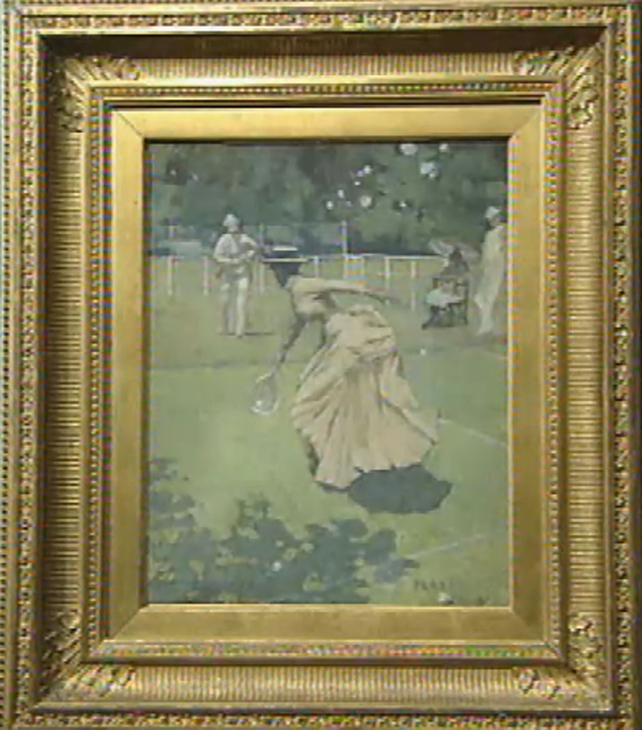 'Played' by John Lavery