A guide to representations of female beauty in art works through the ages.
Art historian Homan Potterton takes a look at depictions of the female form in painting and sculpture. The ancient Greek statue Venus de Milo dating from the 1st century BC is believed to be the work of Alexandros of Antioch. It is thought to depict the Greek goddess of love and beauty Aphrodite although some scholars claim it is the sea-goddess Amphitrite.
By today's terms of reference, a lady with a figure like this would not be considered beautiful but few would question the beauty or even the sensuality of the statue.
'Portrait of a Young Woman' is a renaissance beauty painted in Italy about 1475 by Piero del Pollaiolo. The portrait is shown as a profile similar to a coin or medal and depicts the severity of the woman's hairstyle which was the fashion of the day.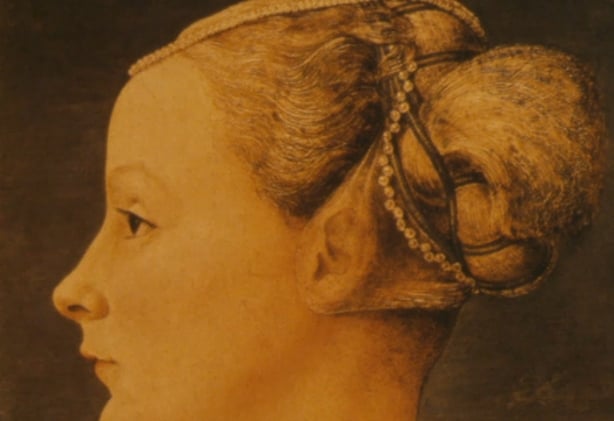 Portrait of a Young Woman, by Piero del Pollaiolo
'Venus, Cupid, Folly and Time' is an explicitly sexual depiction of feminine beauty painted by Agnolo Bronzino in Italy around 1540. The painting shows Venus kissing her son cupid.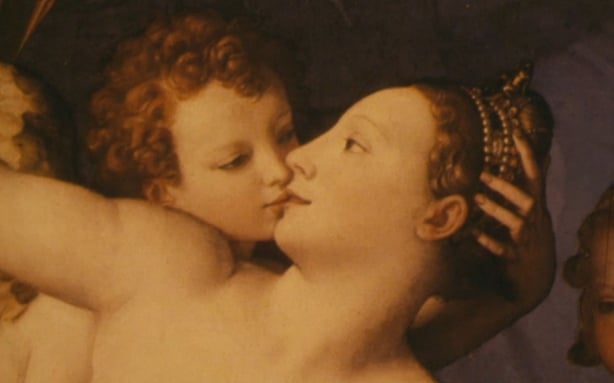 Venus, Cupid, Folly and Time' by Agnolo Bronzino
Feminine beauty for Flemish artist Peter Paul Rubens in the 17th century was far more fleshy than any artist that had preceded him. Rubens travelled Europe painting and,
Wherever he went, fat women were certainly in.
'An Allegory with Venus and Time' from 1754 by Giovanni Battista Tiepolo depicts the lady as daring in her pose and forbidding in her attitude.
Narrator and art historian Homan Potterton also presents his view of feminine beauty as opposed to female beauty or sensuality. He describes the woman in the painting as "perhaps not quite so attractive". However, the silks of her dress, the colours and the feathery foliage depict what is for him femininity.
A reproduction of French artist François Boucher's 'Diana Bathing' (1742) depicts the girls are more fun than their Italian or English contemporaries.
French artist Pierre-Auguste Renoir depicts his wife in 'Blonde Bather' (1881).
Fat girls are now back in fashion.
In the 20th century, actress Marilyn Monroe takes notions of beauty to a different level and is pictured enjoying and embracing her beauty in this painting based on a photograph by André De Dienes taken at Tobay beach in 1949.
Marilyn Monroe, more than any other women we've seen actually enjoys being beautiful.
This episode of 'Folio' was broadcast on 17 December 1980. The presenter is Homan Potterton.