The Dublin Theatre Festival holds life drawing classes at venues across the city.
Earlier in this year's Dublin Theatre Festival, the people of Dublin had the opportunity to witness life drawing as a form of live art at Trinity College. Today, the venue is Dublin City University (DCU).
For hours every day, the people of Dublin have had the opportunity to see but not necessarily grasp the essentials of live art, the bare essentials.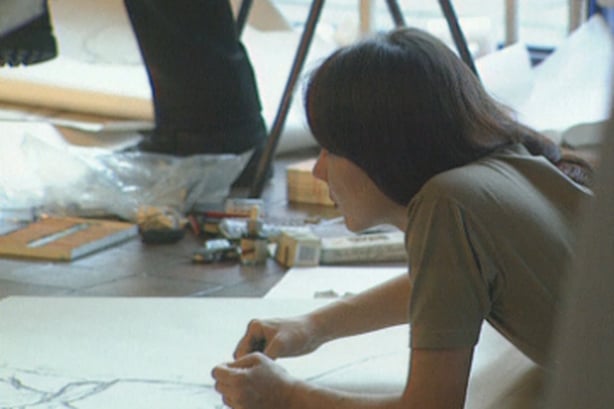 Artist at Work
Cork artist Noël O´Callaghan says that the initiative allowed people to see how life drawing is done.
Everybody knows that artists draw from models and a lot of people were interested to see how it was done.
Members of the public were given the opportunity to rub shoulders with art students and trained artists.
The event has allowed DCU to connect with the Dublin Theatre Festival and to show itself to the public as a place that embraces art.
Academic June O'Reilly says that there is not enough life drawing in art colleges and people who are interested in it are seen as "old hat".
An RTÉ News report broadcast on 13 October 1995. The reporter is Colm Connolly.