British artist and illustrator Quentin Blake at the Dublin Horse Show.
Quentin Saxby Blake became best known for his illustrations for the Willy Wonka books by Roald Dahl, and stories for the BBC Television's children programme 'Jackanory'.
Quentin Blake tells Frank Hall that he does not know anything about horses, but it is a completely open brief, and he draws what he likes. It is the people that interest him.
A lot of it's what I'm carrying in my head. And I think that's probably a sort of impression of the immense variety of the thing and also a kind of contrast between the actual formal sort of front, you know the dressing up of the jumping itself... and the backstage as it were of the stables, which are immensely real and very beautiful.
A 'Newsbeat' report broadcast on 6 August 1965. The reporter is Frank Hall.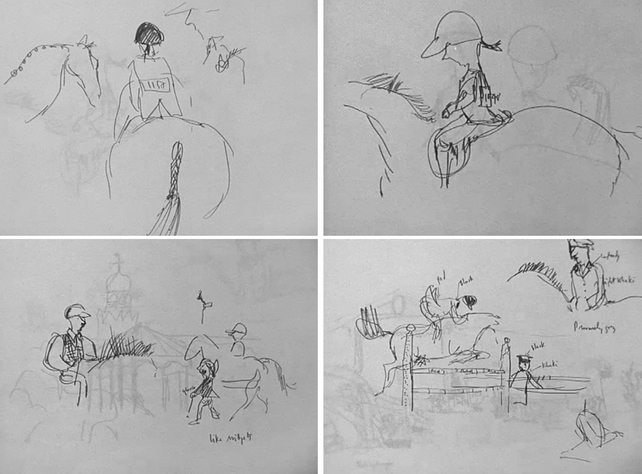 A selection of Quentin Saxby Blake illustrations from the Dublin Horse Show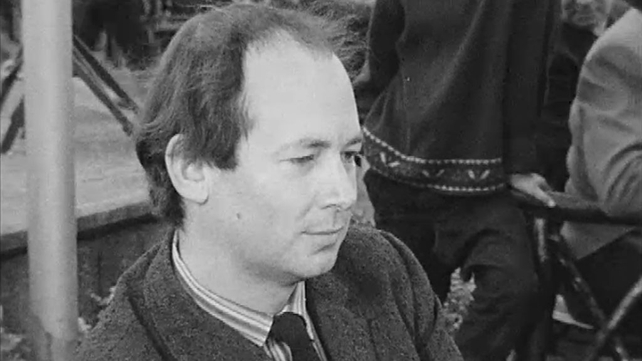 Quentin Saxby Blake