Toasted Heretic perform their latest single 'Another Day Another Riot'.
'Another Day Another Riot' is Toasted Heretic's new release and the title of the third album from the band..
Formed in Galway the Toasted Heretic lineup includes Julian Gough on vocals, Declan Collins on guitar, Neil Farrell on drums, Aengus McMahon on guitar and Barry Wallace on bass.
The band were appearing on 'Jo-Maxi' ahead of a show at The Rock Garden in Dublin.
This episode of 'Jo-Maxi' was broadcast on 13 April 1992.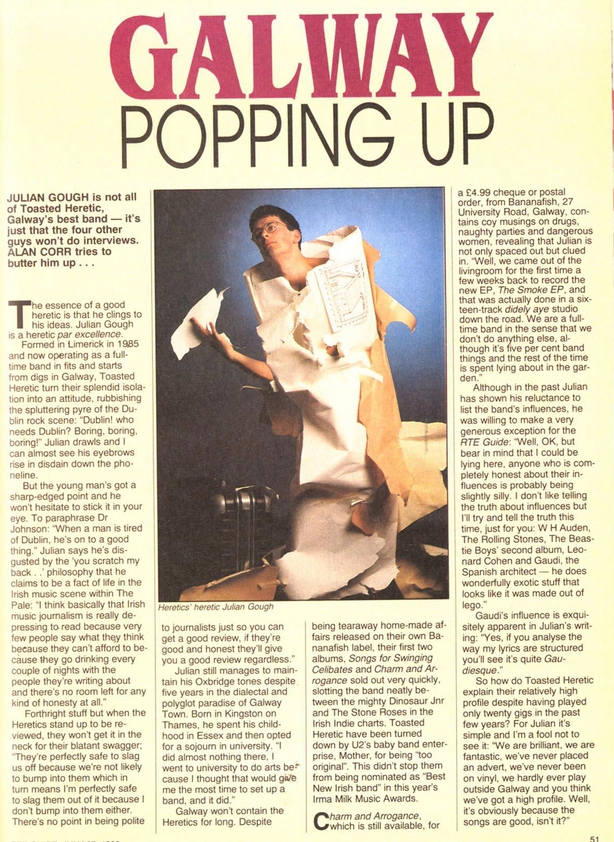 Jo Maxi' was a youth lifestyle programme targeted at 10 to 14 year olds. The programme contained features on a broad range of topics including animals, fashion, music, books and profiles of young people voicing their views on various subjects. The original presenters on the show were Ray D'Aarcy, Geri Lalor, Clíona Ní Bhuachalla and Antoinette Dawson.