A new town centre is planned for New Ross, County Wexford but is it aimed more for tourists than local people?
A planning representative outlines the objectives of the plan. The aim is to improve the facilities of New Ross and to create a model for development which can be followed by other towns throughout Ireland.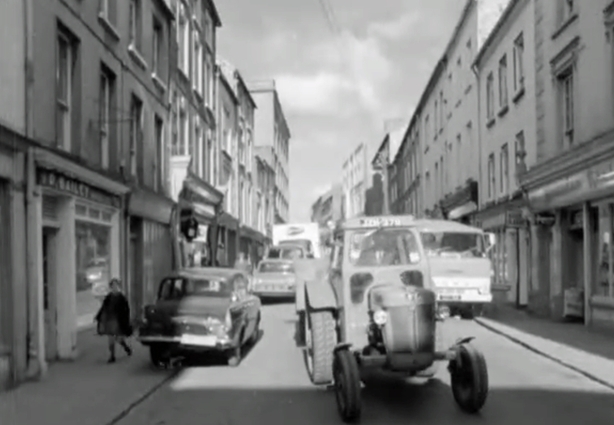 The plans relate solely to the town centre. He believes that the rest of New Ross will benefit from a renewed life and vitality. While hoping to exploit the tourist potential of the town to its fullest, he says that the residents of New Ross are at the forefront of any development plans. He is confident that the people of the town support the plan.
We consider the people of New Ross to be most important.
Included in the proposed scheme are the construction of a ballroom and a museum in the town centre, amenities that will be available to both local people and tourists.
The plans for the town are ultra modern and are described as a further step in the evolution of the town.
This episode of 'Newsbeat' was broadcast on 15 November 1966. The reporter is Cathal O'Shannon.