Telefís Feirme returns for a second series bringing advice and education for farmers.
The first episode in the news series of Telefís Feirme begins with a look back at the last series and introduces some coming topics. Presenter Justin Keating opens the programme describing the new set and his new jacket. He also introduces Gerrit Van Gelderen, graphic artist and animator on the show.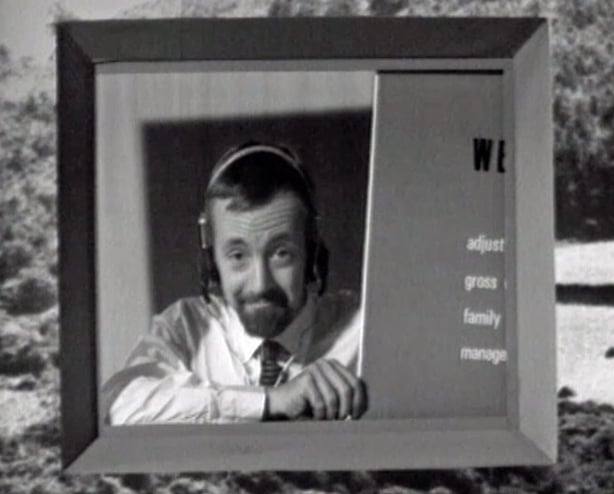 Gerrit Van Gelderen (1966)
The very first episode of 'Telefís Feirme' caused some controversy over a visit to Jim Kelly's farm where many viewers disputed the standard of living that could be attained from a 60 acre farm with just 40 Fresian cows.
Justin Keating says the objective of the report was to indicate the "outer limits of the possible, the goal for future development".
In contrast, there are many farmers living in much poorer conditions doing their very best in extremely challenging circumstances. Half of the farms in Ireland are under 30 acres with poor conditions and potential yields out of reach.
When they tot up profit and loss at the year's end, their best doesn't seem good enough.
This episode of 'Telefís Feirme' was broadcast on 11 October 1966. The presenter is Justin Keating.
Telefís Feirme, meaning 'Farm Television' was an agricultural education series. The programme began broadcast on 12 October 1965 with the first series offering 48 weekly programmes on farm education.
Notes for the programmes were printed in the 'Irish Farmers Journal' newspaper.