Among the vessels blessed at a ceremony at Valentia Island in County Kerry is a new Fastworker boat.
The highlight of the blessing of the boats ceremony at Valentia Island was the launch of a new all purpose Fastworker boat.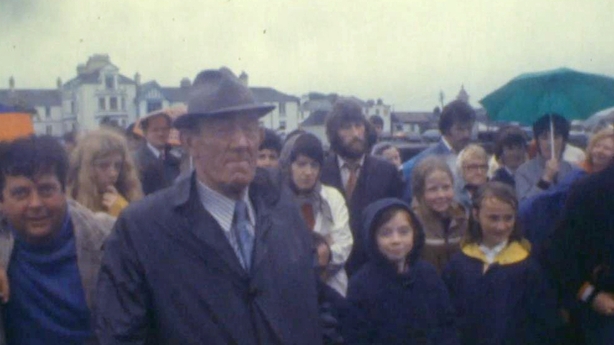 Crowds turn out for blessing of the boats at Valentia Island (1981)
The fibreglass boat can be used for both leisure and fishing. The vessel is to be fitted out on the island with just the hull being imported for production.
It's capable of whisking its occupants to the fishing ground at a top speed of 27 knots making it the fastest boat on the coast.
Most boats of its size of 26 feet usually have a top speed of just 10 knots.
An RTÉ News report broadcast on 17 June 1981. The reporter is Andrew Kelly.