Ahead of its opening finishing touches are being put to the new Abbey Theatre building in Dublin.
Plans are in place for the reopening of the Abbey Theatre in its new building on Abbey Street in Dublin.
Managing Director of the Abbey Theatre Ernest Blythe says that while none of the original Abbey players are still alive to witness the new theatre building, there are still many long term serving members. He hopes that the distinguished actor and producer Arthur Shields will return from America for the opening of the new theatre. Ernest Blythe anticipates that the Abbey actors will be able to tour more given that they now have "a theatre and a half", with the stages of both the Abbey and the Peacock. The new building will allow the Abbey Theatre to send travelling groups of actors nationwide and overseas without closing.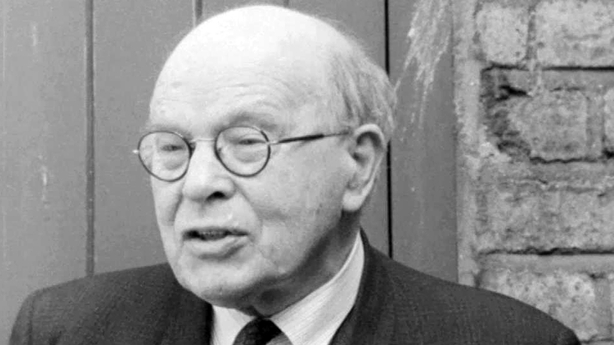 Ernest Blythe, Director of the Abbey Theatre (1966)
The first play in the new Abbey will be the last play that was performed in the old Abbey, namely The Plough and the Stars.
The new Abbey Theatre is due to open on 18 July. The new theatre was designed by architect Michael Scott.
An RTÉ News report broadcast on 22 April 1966. The reporter is Jim Mooney.