French singer Séverine on winning the 16th Eurovision Song Contest for Monaco.
Josiane Grizeau is a 21 year old singer from Paris, France, better known by the name Séverine. Representing the principality of Monaco she won the 16th Eurovision Song Contest held at the Gaiety Theatre Dublin on 3 April 1971.
The winning song 'Un Banc, Un Arbre, Une Rue' ('A Bench, A Street, A Tree'), by French composers Yves Dessca and Jean-Pierre Bourtayre topped the poll with 128 votes.
The large entry of 18 songs in the 1971 Eurovision Song Contest created a heightened sense of competitiveness among the participants,
I think the fight was very difficult.
Séverine's performance saw finish 12 points ahead of Spanish entrant Karina, who was voted into second place with the song 'In a New World'. In third place was Katja Ebstein representing Germany with the song 'This World' which received 100 votes. In fourth place was the favourite Clodagh Rogers with 'Jack in the Box' which received 94 points for the United Kingdom.
Séverine is convinced that when the 17th Eurovision Song Contest takes place in Monte Carlo, it will be even more competitive. She completely disagrees there is any sign of a formulaic Eurovison pop song developing.
Séverine hopes to return to Ireland again later in the year because,
I believe the country is very beautiful in summer.
A performer since the age of 12, Séverine hopes the Eurovision win will give her the opportunity to move into musical comedy.
An RTÉ News report broadcast on 4 April 1971. The reporter is Ronnie Turner.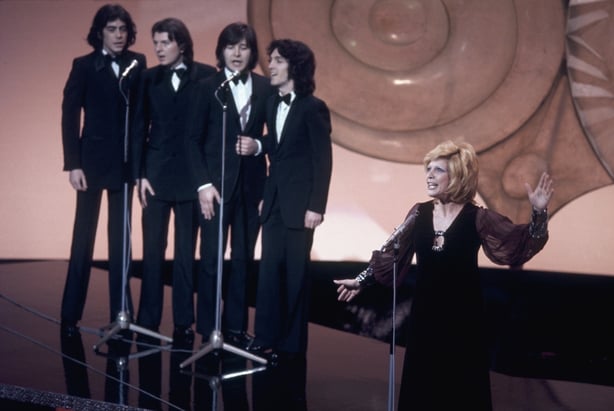 Séverine represents Monaco in the Eurovision Song Contest, 1971.