Plan B for RTÉ as technology fails to deliver votes during the Eurovision Song Contest.
Thousands of Irish Eurovision fans were unable to register their votes during the viewer voting part of the Eurovision Song Contest last Saturday, when the televoting system provided by Telecom Éireann failed to work as scheduled.
Weeks of tests were carried out on the system prior to the contest, but in spite of this only three of the twenty five exchanges set up to take the calls functioned properly on the night.
Majella Fitzpatrick from Telecom Éireann says that because the issue arose at the eleventh hour and so close to broadcast, it could not be resolved. She reassured the Irish public that Telecom Éireann is learning from this incident,
We will ensure that the system will work to our satisfaction before it is used again.
On the night the show went out as normal, as the RTÉ Eurovision team used its contingency plan, explains producer Anita Notaro,
The problem wasn't apparent on air because we had the backup jury in studio.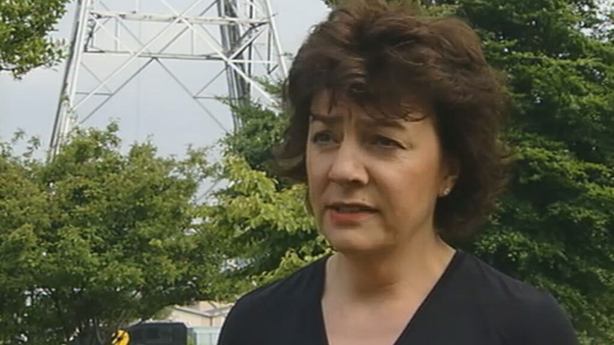 RTE Eurovision producer Anita Notaro (1999)
RTÉ will meet with Telecom Éireann in the coming week to ensure that there will be no repeat of a technology breakdown.
At the very least, Eurovision voters who did get through can console themselves with the fact that they will not be charged for their call.
An RTÉ News report broadcast on 31 May 1999. The reporter is Aoife Kavanagh.