The London Metropolitan Police is looking to Ireland in a search for new recruits.
The London Metropolitan Police, the largest police service in the United Kingdom, will be placing job advertisements in newspapers in Ireland in the coming weeks.
The Met needs to put 200 recruits through training every five weeks in order to meet the demand for police officers in the service. The force is now looking to Ireland to meet the demand for new recruits. Advertisements for the positions will appear in national Irish newspapers in the coming weeks.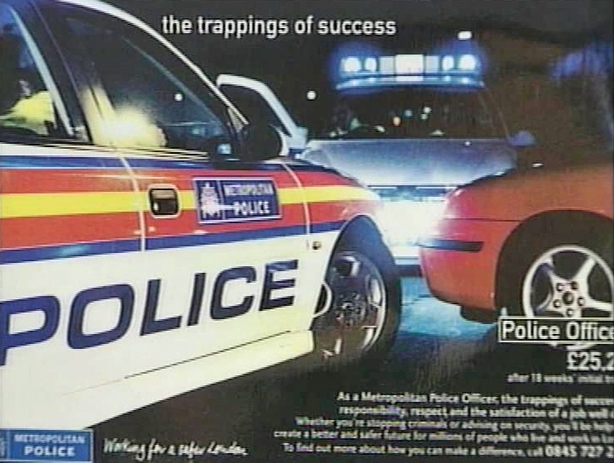 Metropolitan Police Advertising Vacancies in Ireland
They're aimed at people with no police training but Scotland Yard says serving members of the Gardaí would also be welcome.
Chief Superintendent Alan Given of the Metropolitan Police, says that while current members of the Gardaí would have the skills required for the job, they would still need to go through the full training at Hendon in London.
This comes at a time when the Garda Representative Association has warned there could be a Garda recruitment crisis unless pay and conditions are improved. The London pay scales are far more attractive to new recruits.
An RTÉ News reports on 12 March 2001. The reporter is Brian O'Connell.