A production of 'The Rose of Castile' by Michael William Balfe forms part of the first Wexford Opera Festival.
A homage to the work of Irish operatic composer Michael William Balfe (1808-1879) forms part of a festival of music and arts.
The Rose of Castile is an opera written in three acts by Michael William Balfe. The music was written to an English language libretto by Augustus Glossop Harris and Edmund Falconer. It premiered at the Lyceum Theatre in London in 1857.
The Rose of Castile was chosen for the first Wexford Festival Opera in honour of Irish operatic singer and composer Michael William Balfe who had lived in Wexford for six years before his family moved to Dublin.
Norris Davidson interviews Harry Lloyd, producer of 'The Rose of Castile' at the Wexford Opera Festival during rehearsals.
Harry Lloyd talks about how he got into opera and the challenges in putting on a production.
It's quite hard work producing opera.
He himself started out as a straight actor at the Old Vic and then moved into opera doing every possible job along the way.
Harry Lloyd believes that 'The Rose of Castile' has a very definite place in the history of opera and should be heard much more. While he believes that Balfe was a man of great talent, he is somewhat critical of his work but is full of praise for the organisers of the Wexford Festival Opera
'Wexford Festival' was recorded on 30 October 1951.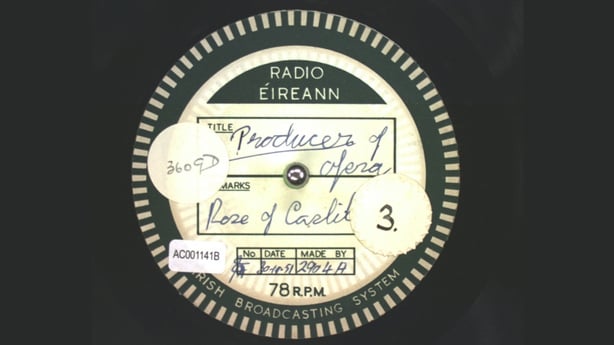 Wexford Festival Opera: 1951 - Acetate Disc Collection
From the RTÉ Archives Acetate Disc Collection which has been digitised with the support of the Broadcasting Authority of Ireland (BAI) Archiving Scheme.