Fifty years of the Little Theatre Group celebrated with a civic reception by the Athlone Urban District Council.
The Little Theatre Group marks 50 years with a production of 'The New Gossoon' by George Shields. This was the first play put on by the group beginning half a century of comedy and drama for the dedicated troop of actors, directors, designers and backstage workers.
Actors at the Little Theatre come from all walks of life in Athlone including chiropodist Colm Kelly and shoe shop assistant Paul Curley, who both appear in the latest production.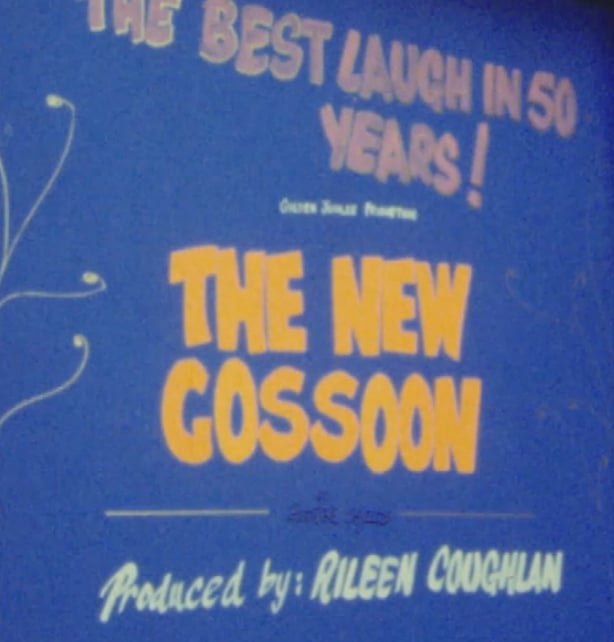 The New Gossoon

Founder of the Little Theatre Aileen Coughlan, now 79 years of age talks about the importance of the theatre company in her life. She compares amateur drama to climbing a ladder where you go from the bottom up and sometimes you fall off. Aileen Coughlan was presented with a special thanks from the town of Athlone for the contribution to the arts over the past fifty years.
Marking five decades of producing two, three, sometimes five plays a season.
An RTÉ News report broadcast on 15 October 1985. The reporter is Colm Connolly.