The writer Heno Magee takes a walk around the streets of Dublin where he has lived all his life.
Playwright Heno Magee was born in the heart of Dublin at Oliver Bond flats where he still lives.
A ghetto with a reputation for toughness.
He attended a local school where he was armed with The three Rs. Everything else he learnt at "the university of the streets".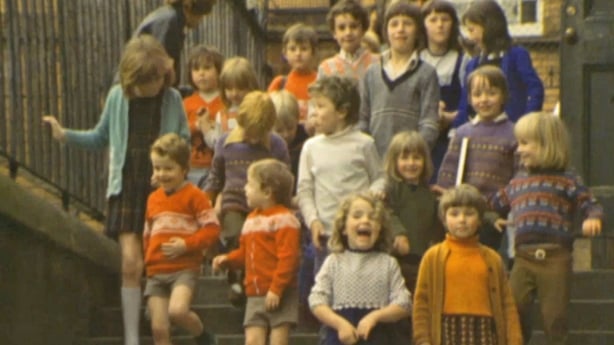 Dublin's Future
Not a lot has changed in the area in Heno's lifetime.
Here, the children still play out their games in dreams.
Out of this background of poverty and deprivation, Heno Magee has emerged "a man and a dream maker". He is a success story for the area starting out as a newspaper boy and becoming a playwright. While he has achieved success in his writings, he still works a factory job to put food on the table.
Francis "Heno" Magee (1939-2016) was a Dublin playwright best known for the play 'Hatchet' in 1972. The play was a work of stark realism set in Dublin inner city and tells the story of a young Dublin man without a future.
'Hatchet' was first performed at the Peacock Theatre and was then adapted for television on RTÉ and broadcast on 5 December 1973. The RTÉ Guide listing read,
When the opportunity comes for Hatchet to escape from the environment that has stamped him as a man of violence he finds himself facing a crisis of conflicting loyalties.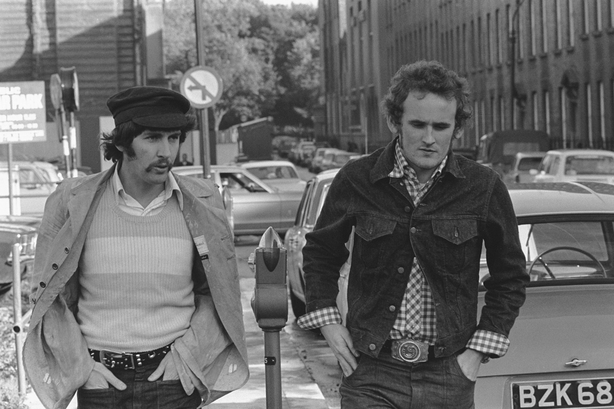 Frank Melia and Colm Meaney
Frank Melia as Hairoil (left) and Colm Meaney as Freddie in a scene from the RTÉ Television production of 'Hatchet', during location filming on York Street, Dublin, in September 1973.
Heno Magee was the recipient of the first Rooney Prize for Irish Literature, awarded in 1976.
'First House' broadcast on 13 October 1975. The presenter is Áine O'Connor.
'First House' was a magazine series featuring interesting people, places and events. The programme was presented by Tom McGurk and Aine O'Connor. The programme was produced by John McColgan and Barry Kelly.