Paying tribute to Rory Gallagher Ireland's first rock star.
Rory Gallagher died in London on 14 June 1995. Three days later Dave Fanning presented a tribute to the Irish blues and rock musician.
Dave Fanning first came across Rory Gallagher as the frontman of the band 'Taste' in 1968, when they were supporting 'Cream' in London.
In 1970, Rory Gallagher broke up the band and embarked on a solo career.
Rory became a great friend of 2FM or Radio 2 as it was when it started in 1979.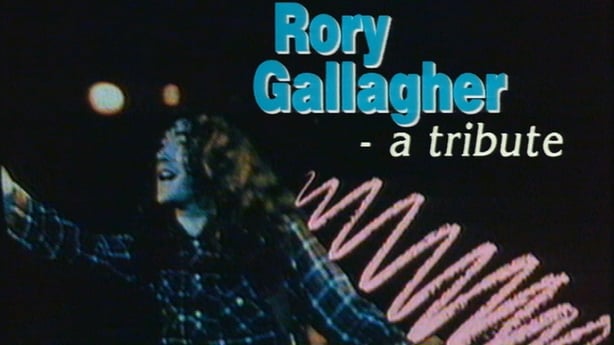 Rory Gallagher A Tribute (1995)
Dave Fanning recalls Rory Gallagher as,
Always charming, always modest, always shy. In a nutshell, he was one of the nicest guys I ever met.
Between 1970 and 1975, Rory Gallagher was at his prolific musically writing many songs, releasing albums and performing live.
From an appearance on the Late Late Show, originally broadcast on 12 February 1988, Rory Gallagher in an acoustic solo performance of 'Out on the Western Plain'.
Rory Gallagher talks about being born in the Rock Hospital in County Donegal and making the move to Cork where he grew up.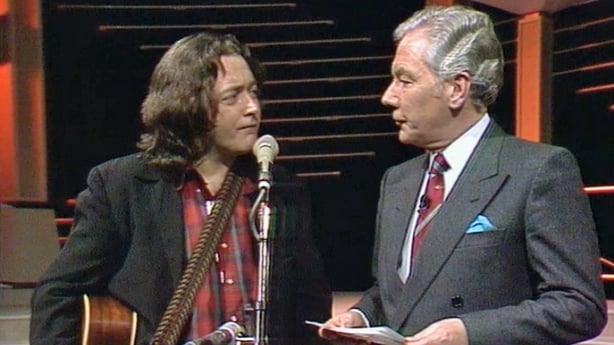 Rory Gallagher and Gay Byrne on the Late Late Show (1988)
His interest in music began at a young age tinkering with a plastic ukulele with a picture of Elvis Presley on it before progressing to the guitar. He came from a musical family, his father played the accordion and his mother was a singer.
I was more interested in American roots music than Irish traditional or opera.
Rory Gallagher was impressed by Lead Belly and the travelling musicians of America.
To see someone playing the guitar and singing was enough to switch me on.
'Tribute to Rory Gallagher' was broadcast on 17 June 1995. The presenter is Dave Fanning.