Football fans fly out from Dublin to support the Republic of Ireland at the World Cup Finals.
Five hundred Republic of Ireland soccer supporters at Dublin Airport prepare to depart for Genoa before taking a ferry to Sardinia.
They will join around ten thousand Irish fans in the Sardinian capital Cagliari for the game against England on Monday.
There had been violence in Genoa the previous night but the parting message from the Irish fans was clear.
Enjoy the tournament and stay away from trouble.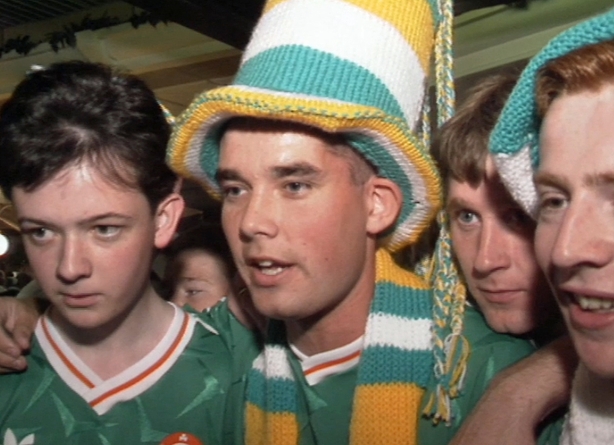 Republic of Ireland Fans at Dublin Airport (1990)
The mood of the fans could not be dampened by reports of rip-off prices in Sardinia since the tournament began.
Here we go, here we go, here we go...
An RTÉ News report broadcast on 9 June 1990. The reporter is Teresa Mannion.