Singer, actor, comedian and all round entertainer Maureen Potter talks about her early career in show business.
One of Maureen Potter's first appearances on stage was at the Theatre Royal in Dublin when as a young girl she played a candle on a birthday cake. The story goes that when it was her cue to say her lines, she had fallen asleep. The performance was part of the first birthday celebrations of the Theatre Royal in 1936 located on Hawkins Street in Dublin.
Maureen Potter grew up to become one of the most remarkable performers of Irish theatre.
A singer, a dancer, an impressionist, a satirist, a comedienne, a straight actress.
Introducing Maureen Potter, Cathal O'Shannon says that she has all the attributes that make up the most indefinable thing, a star.
She has given a generation of Irish men and women a wealth of entertainment.
Before talking to one of Ireland's favourite entertainers there is a look back at some of her work including turns with actor and comedian Danny Cummins.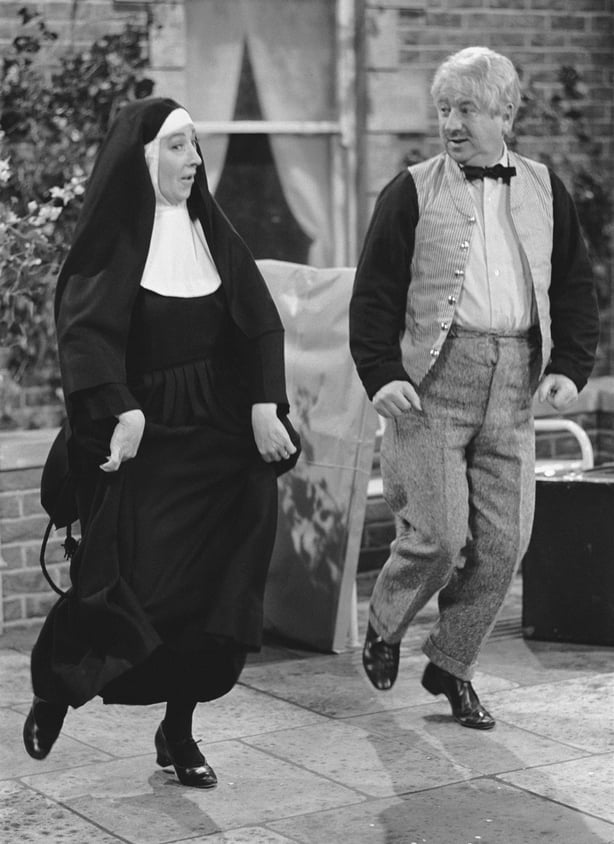 Maureen Potter and Danny Cummins (1970)
As a young girl of five, Maureen Potter began dancing classes at the CYMS in Fairview the same day that she started school.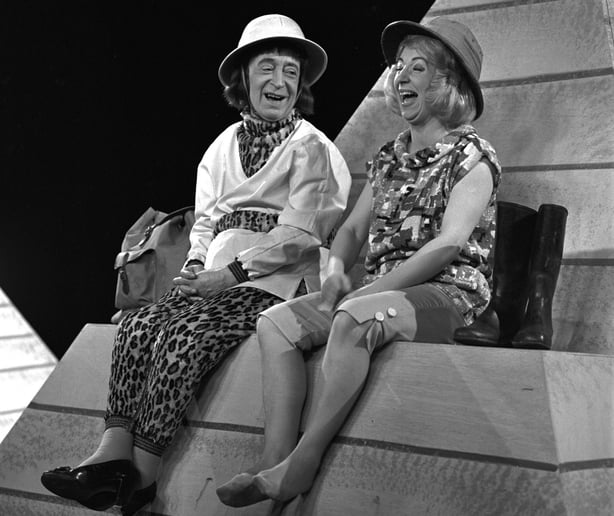 Jimmy O'Dea and Maureen Potter (1964)
She began working in pantomime with Jimmy O'Dea at the Cork Opera House and then at the Olympia Theatre in Dublin, and then on to the Theatre Royal. It was at the Theatre Royal that she was introduced to Jack Hylton. She moved to England and she spent two and half years performing with the Jack Hylton band alongside the likes of Ernie Wise.
'Beside The Point: Maureen Potter' was broadcast on 30 April 1975. The presenter is Cathal O'Shannon.