The former home and school of Patrick Pearse, St Enda's in Rathfarnham, is presented to the Irish nation at a ceremony broadcast live on RTÉ Television.
St Enda's School (Scoil Éanna) was founded by Patrick Pearse in 1908 in Cullenswood House in Ranelagh. In 1910 it moved to a property called the Hermitage, otherwise known as St Enda's, in Rathfarnham, County Dublin. It closed in 1935.
The intention of the last will and testament of Mrs Margaret Pearse was that after the death of her daughter Senator Margaret Pearse, St Enda's would to be given to the nation and kept as a memorial to her sons Patrick and William.
RTÉ Outside Broadcast cameras bring a live report of the presentation of St Enda's School and its grounds to the Irish nation. The simple ceremony is attended by members of the Oireachtas, heads of universities, representatives of teaching organisations, heads of state and semi-state bodies, relatives of the Pearse family and representatives of the churches.
Uachtarán na hÉireann Éamon de Valera travels to St Enda's in a motorcade. Accompanied by his aide-de-camp Colonel Thomas McNamara he stands to attention while the No 1 Army Band plays the national anthem 'Amhrán Na bhFiann'.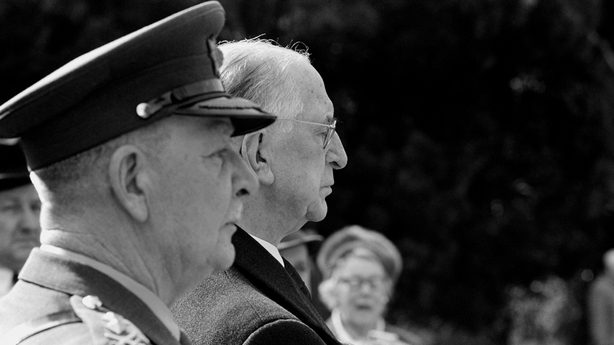 The guard of honour is composed of veterans of the 1916 Rising and the War of Independence under Commandant Vincent Byrne of the Dublin Brigade, Old Irish Republican Army (IRA).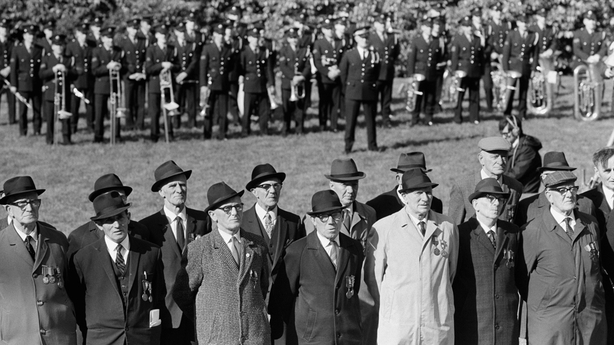 An Taoiseach Jack Lynch is the first person to speak at the ceremony.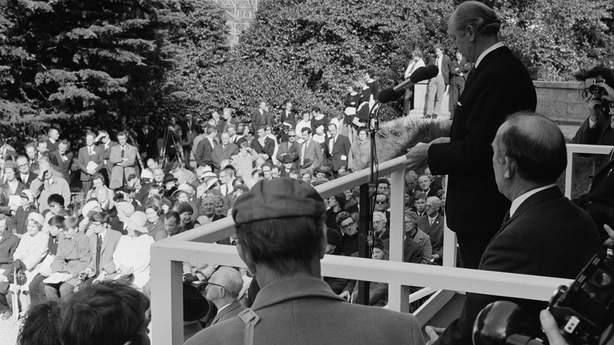 St Enda's deeds and keys are given to President de Valera on behalf of the Irish people by Éamonn de Barra, one of the trustees of the late Senator Margaret Pearse.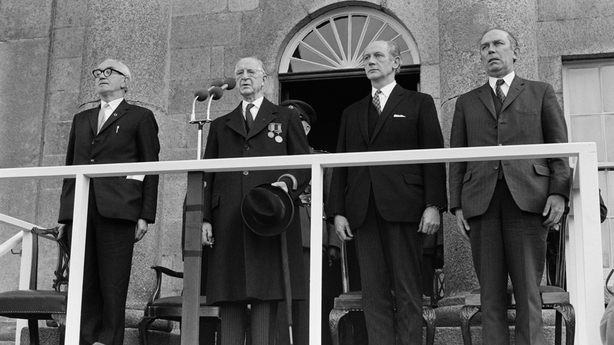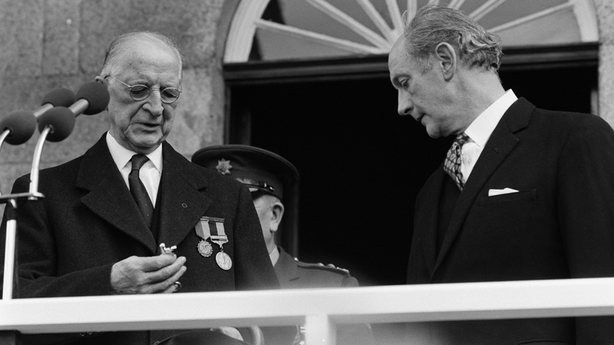 Following a period of restoration, the Pearse Museum opened at St Enda's in Rathfarnham in 1979.
'Presentation to the Nation' was broadcast on 23 April 1970. The narrator is Pádraig Ó Raghallaigh.