On 24 June 1973 Éamon de Valera retired from the office of President of Ireland.
De Valera is seen leaving Áras an Uachtaráin, saying goodbye to staff, and being led by a motorcade through crowds of well-wishers through Dublin city to Boland's Mill. An Taoiseach Jack Lynch pays tribute to the outgoing President at Boland's Mill where De Valera also addresses the crowd.
Éamon de Valera was first inaugurated as President of Ireland in 1959 and was re-elected president in 1966 aged 84. He retired as President of Ireland at the age of 90.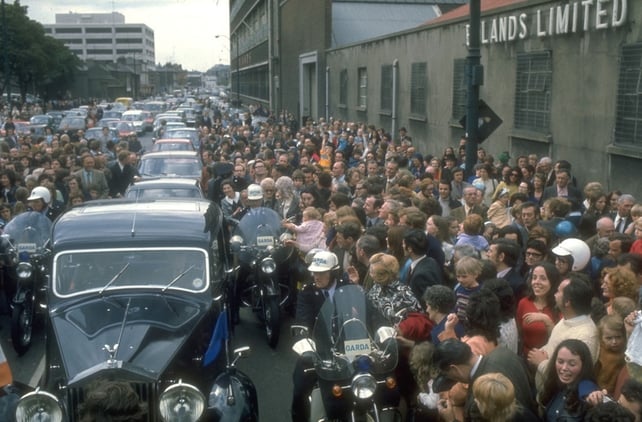 Motorcade through Dublin as de Valera retires (1973)