Taoiseach Éamon de Valera announces in a radio broadcast that Ireland will stay out of any war that occurs in Europe.
On 19 February 1939, Taoiseach Éamon de Valera announced that the Irish Free State would be neutral if war broke out. When Britain and France declared war on Germany later that year on 3 September, he made this radio broadcast to the people of Ireland, affirming the policy of neutrality announced in the spring.
With our history, with our experience of the last war and with a part of our country still unjustly severed from us, we felt that no other decision and no other policy was possible.
The image above shows Éamon de Valera in 1932. The photographer was Joseph Cashman. © RTÉ Archives 0504/093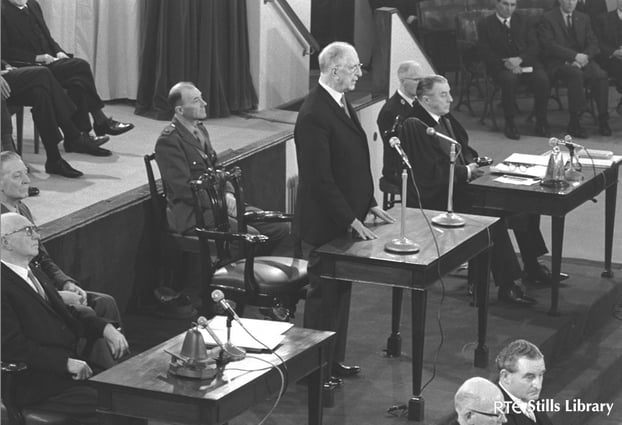 Éamon de Valera in the Round Room of Dublin's Mansion House, on 21 January 1969, the 50th anniversary of the meeting of the first Dáil Eireann. © RTÉ Archives 2051/024