While much of the country suffers under a blanket of snow, some areas enjoy springtime sunshine.
March started with show, frost and icy cold gale force winds. However the National Botanic Gardens in Glasnevin enjoy a bright spring day. Meanwhile in the Dublin and Wicklow mountains there are still signs of the heavy snowfalls of the past couple of days. Roads remain hazardous for traffic and there is a major risk of skidding.
A snowplough clears an area near the RTÉ Kippure transmitter station in the Dublin mountains. Kippure came on the air in 1961, making it the oldest television transmitter in the Republic of Ireland. Radio services are also broadcast from this site.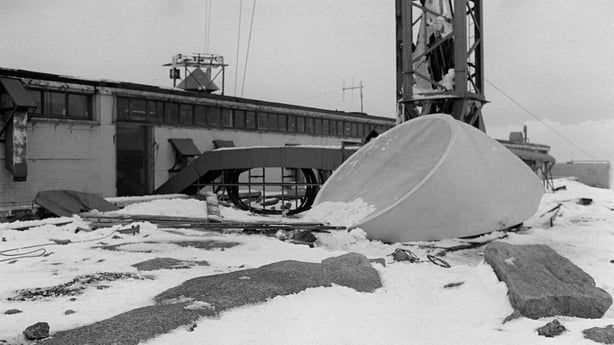 Repair work on the RTÉ transmitter mast at Kippure in 1973.
An RTÉ News report broadcast on 6 March 1965. The footage shown here is mute.