The preparations that are made by passengers and the railway company for a train journey from Dublin to Cork.
'Trains' a series of four programmes on CIÉ and the Irish rail system. This episode looks at the Cork train and the preparation that takes place at Heuston Station in Dublin prior to departure.
Certain movements and processes lead the train to the traveller.
From the early morning calm at Heuston Station to the peak of business as commuters and travellers go about their day. The station is also the home of the board room of the railway system where important decisions are made.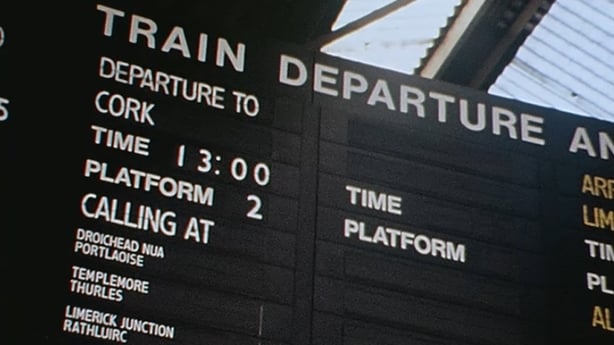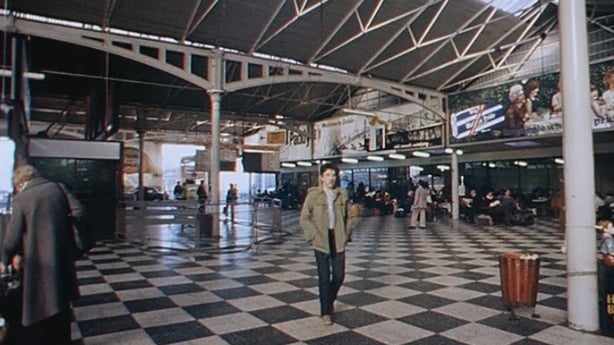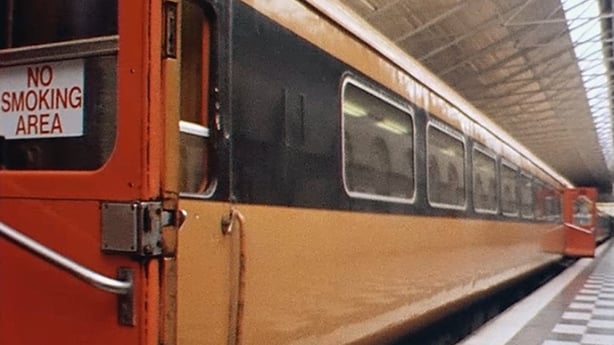 Heuston Train Stations (1979)
Passengers spend time queuing for tickets, buying snacks and waiting for the train to depart. The locomotive is prepared for the journey to Cork at Inchicore works before the driver carries out final checks and travels to Heuston to pick up the passengers. Capable of carrying 1,300 passengers the train will also transport goods so there is cargo to be loaded as well.
The bar and the kitchen on board are stocked for the journey.
120 portions of bacon, 90 portions of sausages, 20 portions of chops, 5 thin pans of bread, 8 large toasting pans, 20 brown cakes from the railway bakery, 15 dozen ham sandwiches, 2 to 3 dozen steaks, 12 portions of chicken and ham, 2lbs of cold roast beef, and 12 portions of plaice, a hundred portions of chipped potatoes, milk 36 pints...
As the journey gets underway, food and drinks are prepared and served to the passengers. The train's position is monitored throughout the journey by traffic control.
This episode of 'Trains' was broadcast on 21 November 1979. The narrator is Norris Davidson.