Have you got the balance, muscle power and rhythm required to be a roller disco skater?
A source of fun, exercise and entertainment, the roller disco is growing in popularity in Ireland.
Áine O'Connor is not convinced and struggles to stay on her feet only held up with the support of two more able skaters. Despite advice and instruction, she ends up flat on her back on the dance floor.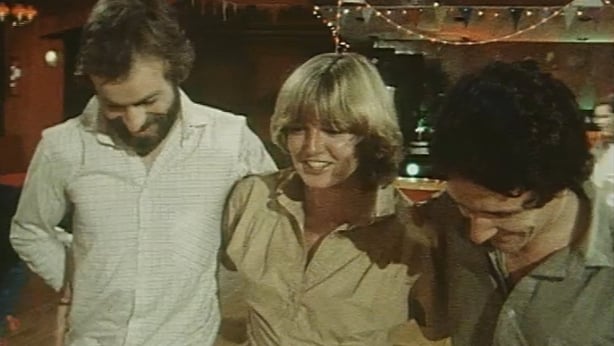 Áine O'Connor tries out roller skating at the roller disco (1979)
For some of the more able skaters, skating is a great form of exercise requiring the use of a lot of muscle power and balance. They are amazed at how quickly they picked it up.
You just find yourself skating all of a sudden. I think it's just finding your balance and after that you're ok.
This episode of 'Summerhouse' was broadcast on 1 August 1979. The presenter is Áine O'Connor.
'Summerhouse' was a magazine programme presented by Áine O'Connor and Liam Nolan.