Ray joined RTÉ Television in 1988 as a 'Jo Maxi' presenter. Here is one of his early appearances on television when Ray looks at the Dublin skateboarding scene where he meets Clive Rowen owner of Clive's skate shop on Hill Street in Dublin.
'Clive's of Hill Street' features in the film 'Hill Street - The Documentary' which looks at the skate culture in Dublin since the late 1980s.
This episode of 'Jo Maxi' was broadcast on 11 October, 1988.
Ray's career in television saw him presenting The Den, Blackboard Jungle and music show 2Phat. He also presented The Rose of Tralee from 2005 to 2009.
Ray now presents The Ray D'Arcy Show on RTÉ Radio One and The Ray D'Arcy Show on RTÉ One television on Saturday nights.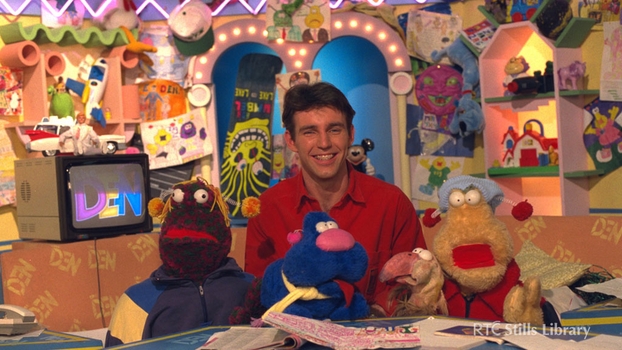 Broadcaster Ray D'Arcy, with Zag, Zuppy, Dustin and Zig on the set at The Den.