Val Doonican talks about meeting his idol Bing Crosby and his gratitude for a life in show business.
Val Doonican tells Gay Byrne about meeting Bing Crosby at a celebrity golfing event in Gleneagles in Scotland. Having admired Bing's singing from a very early age, he has no problems when people refer to him as the poor man's Bing Crosby,
I've always looked upon it as the greatest compliment that I could ever have.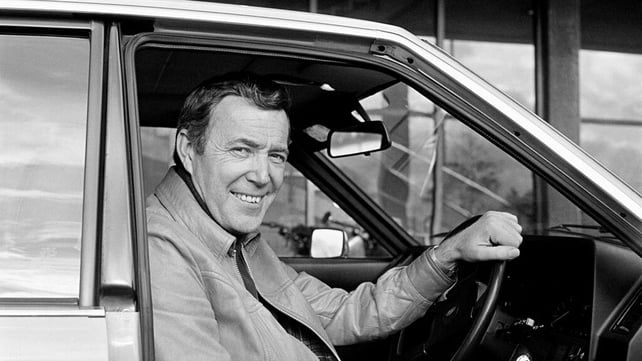 Val Doonican (1979)
Astonished when Bing Crosby recognised him and shook his hand, the two men had dinner and later played golf together. He appreciated Bing Crosby's thoughts on success and being lauded as part of life.
A sense of gratitude has helped to keep him grounded in the unique business that is entertainment where,
The more successful we become, and the more money they give us for being successful, the more they like us.
Val Doonican sings his favourite Bing Crosby song, 'The Folks Who Live On The Hill' and remembers his late brother John who was also a big Bing fan.
Born Michael Valentine Doonican in Waterford in 1927, the youngest of a family of eight, Val Doonican was a singer, entertainer and instrumentalist who had a highly successful music career in the United Kingdom and Ireland, selling millions of albums, touring and performing on television and radio in the UK and Ireland. He also had his own television show 'The Val Doonican Show' which was broadcast on the BBC from 1965 to 1986.
This episode of 'The Late Late Show' was broadcast on 10 March 1979. The presenter is Gay Byrne.