An appreciation of the work of the naturalist, illustrator and wildlife filmmaker Gerrit Van Geldern.
Artist, film-maker, environmentalist and broadcaster Gerrit Van Gelderen died at his home in Sandyford, Dublin on 28 February 1994 at the age of 67.
Gerrit Van Gelderen was born in the Netherlands but moved to Ireland where he went on to make many acclaimed nature programmes for RTÉ television.
Éamon de Buitléar who worked with Gerrit Van Gelderen on the series 'Amuigh Faoin Spéir' and 'To the Waters and the Wild', describes on how a Dutchman moved to Ireland and stayed for the wildlife.
If you're not interested in wildlife or environment, you are a lunatic.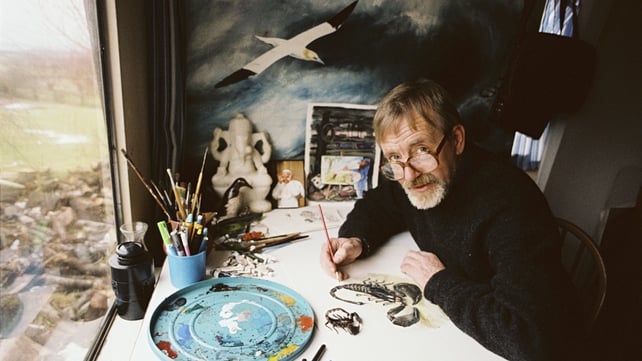 Gerrit van Gelderen (1984)
Having worked as an illustrator in the Netherlands, Gerrit Van Gelderen moved to Ireland in 1955 working first as an illustrator for The Irish Farmers' Journal before turning to television.
An RTÉ News report broadcast on 1 March 1994.