Cats of all kind compete in the Siamese and All Breeds Cat Club show.
Cats of different varieties are taking part in the Siamese and All Breed Cat Show at Lansdowne Football Club Pavilion at Lansdowne Road in Dublin.
The event is organised by the Siamese and All Breeds Cat Club and four judges from England decide on the cats worthy of receiving the coveted rosettes.
Health is a vital aspect of cat showing and all cats are examined by the show vet before being allowed to take part.
The show is not just confined to pedigrees. Non-pedigrees are judged on good health and temperament and there are also classes for rescued strays.
Pedigrees are judged for points according to their breeds and these cats are penned in white cages with white accessories. However for the non-pedigrees, anything goes.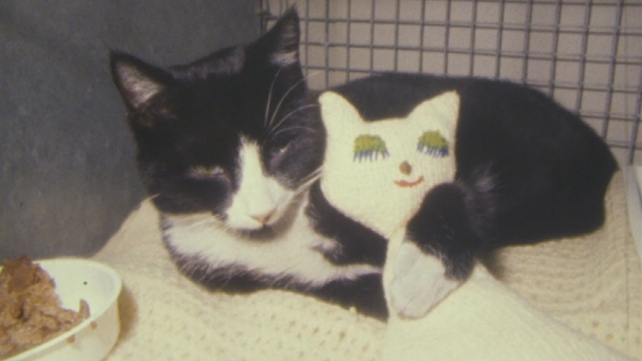 An RTÉ News report broadcast on 11 March 1984.