The musical 'Cats' opens today at the Bord Gáis Energy Theatre, Dublin as part of its 2013 tour, starring Susan McFadden as Grizabella. The story of the Jellicle cats was first performed in 1981 and remains hugely popular worldwide. 'Cats' runs at the Bord Gáis Energy Theatre until Saturday the 7th of September.
Composer Andrew Lloyd-Webber spoke to Gay Byrne about the original production of 'Cats' on 'The Late Late Show' in 1998. It was impossible to find investors for the show because nobody thought a dance musical based on a book of poems by T.S. Eliot could be a success. 'Cats' went on to become one of the longest-running West End and Broadway shows and broke a lot of new ground. Those who did invest made 20 times their money back.
This episode of 'The Late Late Show' was broadcast on 23 October 1998.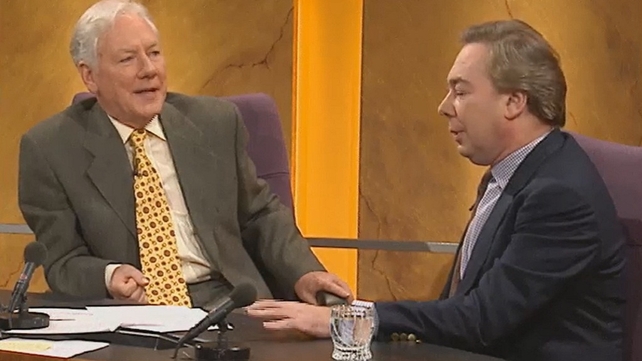 Gay Byrne and Andrew Lloyd-Webber (1998)