Violence in Northern Ireland and a lack of promotion are impacting on Roundstone, a village reliant on tourism.
With the development of the national tourist industry in the 1950s, Roundstone in Connemara on the west coast of Galway has experienced considerable growth. The increase in the use of the car also meant that tourists could more easily travel to such isolated parts of the country.
With its picturesque setting, it is not surprising that Roundstone has had a long association with tourism.
The village offers two hotels as well as accommodation in private homes. Other tourist amenities include pubs, shops and a restaurant.
For many tourists, Roundstone is just a passing stop on route to the larger tourist towns of Galway, Salthill and Clifden.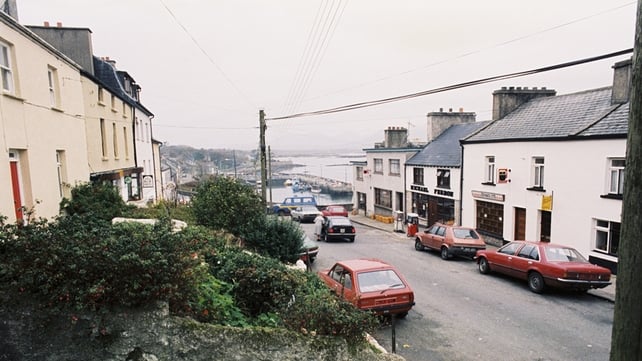 Roundstone County Galway (1978)
Local publican Pádraic Faherty explains that up until the seventies, Roundstone was very popular with tourists from England and Northern Ireland. However 'The Troubles' in Northern Ireland has impacted on tourism in a big way. He is critical of present and past government policy in promoting tourism in rural Ireland.
We have a beautiful village and it has a lot to offer.
Tourism is a source of part-time summer employment and supplementary income for the locals, but this is seasonal. Hotel owner Maureen Vaughan says that the Roundstone has experienced a shortening of the tourist season in recent years. She believes a combination of the high cost of living, taxes, the cost of petrol, the price of drink, and the 23 per cent VAT rate are to blame.
This episode of 'Villages' was broadcast on 21 November 1983.
'Villages' was a three-part series examining changes in Irish villages in recent years.